Zhongtong Recognized as Industrial Product Green Design Demonstration Enterprise by MIIT
2021-04-09 Source:www.chinabuses.org
Summarize:Recently, Zhongtong was officially recognized by China's Ministry of Industry and Information Technology (MIIT)
Recently, Zhongtong was officially recognized by China's Ministry of Industry and Information Technology (MIIT) as Industrial Product Green Design Demonstration Enterprise.
The Industrial Product Green Design Demonstration Enterprise is certified and awarded to those businesses with standardized product whole lifecycle management, a strong commitment to environmental protection, and enormous contributions to the combat against emissions of various pollutants and wastes of natural resources.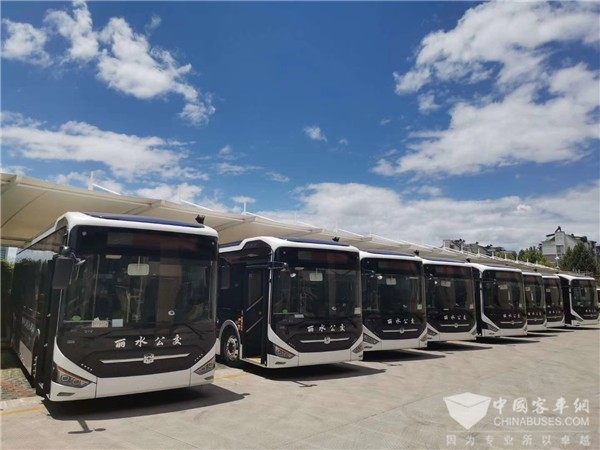 For years, Zhongtong has been making relentless efforts to save energy and cut emissions. In 2013, Zhongtong officially launched its new energy bus long-distance monitoring system, enabling the bus maker to track such key information as locations and energy consumptions of its vehicles as well as bus drivers' driving behaviors. Having developed pre-warning algorithms, categorized alarming and safety control mechanisms, energy saving measures adaptive to road conditions, big data analysis of power batteries, safety control and more energy efficient driving, it provides the whole lifecycle bus management services for its customers.
Through intelligent controls over the batteries, electric motors, engines and AC systems of its buses and coaches, Zhongtong has successfully cut the energy consumptions of its vehicles by 7%-10%. Thus, the bus maker has won a number of awards for the impressive environmental friendliness of its buses and coaches.
In addition, by introducing new materials and new production procedures, Zhongtong has managed to cut the body weight of its buses & coaches by 40% and therefore further enhance their energy efficiency.
In 2013, Zhongtong Bus Electrophesis Production Line started operation. Since 2015, Zhongtong has been strengthening its efforts in developing hydrogen fuel cell buses & coaches by joining hands with several research institutions. So far, its hydrogen fuel cell buses have been put into service in Jinan, Foshan, Wuxi, Datong, Jining and Weifang, etc. The hydrogen fuel cell development and application for commercial vehicles, which was undertaken by Zhongtong, has won China Transport & Transportation Association Technological Advance Award.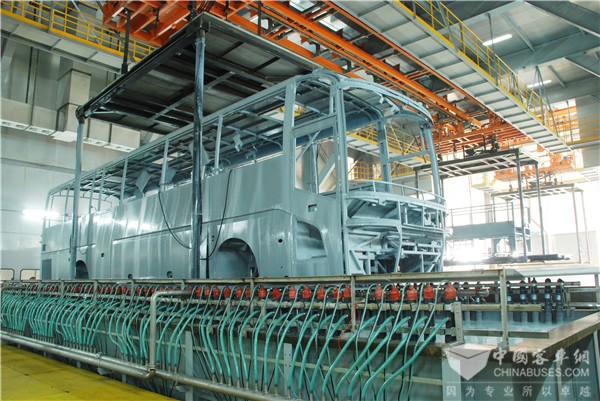 In 2016, Zhongtong launched intelligent and more flexible manufacturing. To better deal with the exhaust and other gases, Zhongtong introduced the advanced VOCs, which is able to cut emissions by 481.5 tons.
To better serve its customers, Zhongtong provides various training sessions and tutorials, helping bus operators cut their operation costs. So far, Zhongtong has delivered over 70,000 units new energy buses to its customers across the globe, making enormous contributions to the environmental protection.
Editor:Lucy
Related China Bus News