Zhongtong Travel Coaches to Upgrade the Tourist Transportation Market in Zhangjiajie
2021-03-30 Source:www.chinabuses.org
Summarize:On March 26, 21 units Zhongtong travel coaches (including 12-meter Shijia and 9-meter Shiteng) were officially han
On March 26, 21 units Zhongtong travel coaches (including 12-meter Shijia and 9-meter Shiteng) were officially handed over to Zhangjiajie Shengtong Tourist Transportation Co., Ltd. (hereafter referred to as Shengtong) They are expected to further upgrade the tourist transportation market in Zhangjiajie.
According to Zhongtong, the newly upgraded Shijia travel coach has 2+1 seat layout and better light plan. With larger windows and a wider aisle as well as environmentally friendly materials for its interior, it is equipped with an advanced AC system and a host of travel amenities.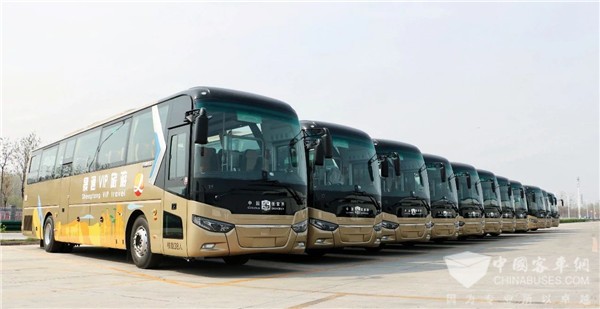 Shiteng is another fist product of Zhongtong in the tourist transportation market. With reading lamps, a high-definition screen, more comfortable seats and an AC system generating less amount of noise, the coach is equipped with LDWS (lane deviation warning system), BEBS (automatic emergency braking system), tire pressure monitoring, flat tire emergency device, electronic parking, etc. Moreover, it is highly intelligent and achieves higher safety standards.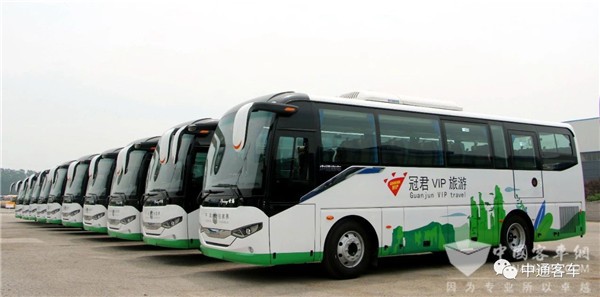 As one of the major travel coach operators in Zhangjiajie, Shengtong is committed to providing greener and more comfortable transportation services for tourists from all over the world. By working closely with local government, the company is actively promoting Zhangjiajie as a holistic tourism destination.
Editor:Lucy
Related China Bus News