Ankai School Buses to Arrive in Guangxi for Operation
2021-02-24 Source:www.chinabuses.org
Summarize:In preparation for the upcoming new semester, 28 units Ankai school buses officially embarked on their journey to
In preparation for the upcoming new semester, 28 units Ankai school buses officially embarked on their journey to Rongxian county, Guangxi Zhuang Autonomous Region. Upon their arrival, they will be immediately handed over to Anda School Bus Service Co., Ltd. for operation.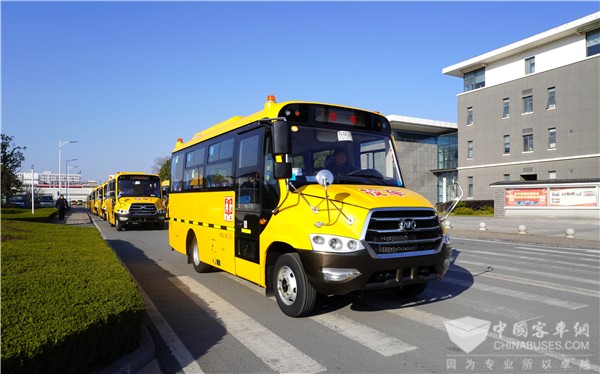 According to sources, Rongxian county has over 118,400 students in primary and secondary schools. Boasting over 280 kindergartens, the county has over 45,000 kids in kindergartens. Statistics show that over 30,000 students, accounting for 28.33% of the county's total number of students, need professional transportation services on each school day.
By establish Anda School Bus Service Co., Ltd., the first professional school bus operation enterprise in Guangxi, Rongxian county aims to provide safer and more convenient transportation services for school children.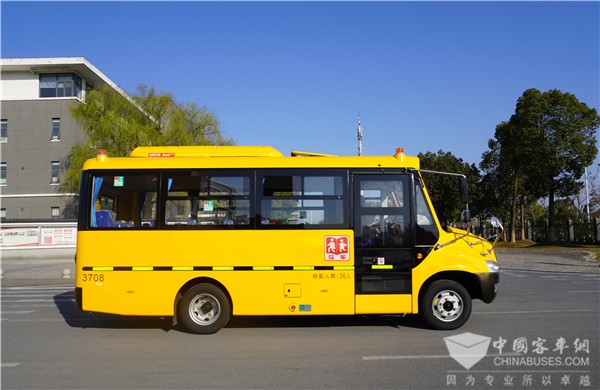 To further help the school bus operator improve its services, Ankai has rolled out a special application for smart phones. Through the application, parents can easily check their children's location and school buses' operation.
As one of the leading players in China's school bus market, Ankai is fully committed to developing the best quality school buses with the highest safety standards for its customers across the globe. Currently, the bus maker boasts a wide spectrum of school buses measuring from 5.5 meters to 11 meters in length. With eye-catching appearances, detailed-oriented designs, Ankai school buses deliver more travel comforts and achieve higher safety standards and higher environmental friendliness. So far, Ankai has long established a solid reputation among schools and parents. By holding a series of charity programs in 100 cities across China, the bus maker aims to put over 1,000 units Ankai school buses in operation and fully ensure the travel safety of all students.
Editor:Isabella
Related China Bus News