Golden Dragon to Deliver 1,220 Units Light Buses to Egypt
2021-01-31 Source:www.chinabuses.org
Summarize:Golden Dragon is working against the clock so as to deliver 1,220 units light buses to its customers in Egypt
Even though China's spring festival is approaching, Golden Dragon is working against the clock so as to deliver 1,220 units light buses to its customers in Egypt.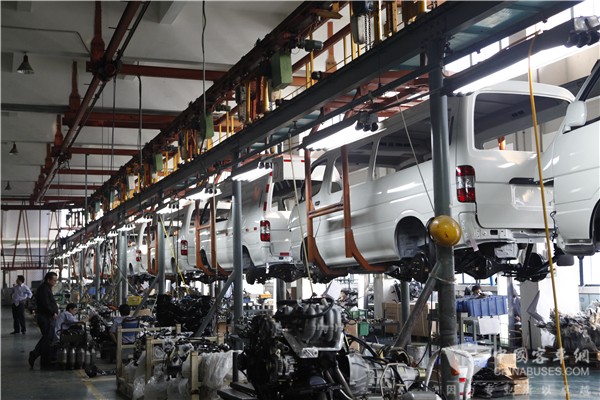 "All the light buses are our classic model and their arrival in Egypt will further strengthen our presence in the country", revealed An Min, General Manager of Golden Dragon Overseas Sales Company.
To ensure the timely delivery of all the buses, Golden Dragon has overcome a series of difficulties caused by the disruptions in logistics of spare parts and shipping. Currently as the buses are under production, they are scheduled to embark on the journey to Egypt from Xiamen immediately after China's lunar new year.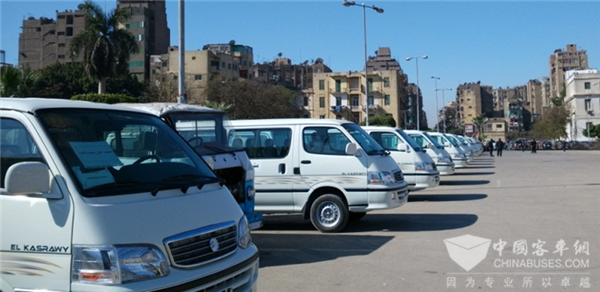 In Egypt, Golden Dragon has long established a solid reputation in the local light bus market. Despite a variety of challenges and difficulties in 2020, Golden Dragon exported 4,382 units buses & coaches to Egypt, smashing its export records in the past years.
The fast growing popularity of Golden Dragon in Egypt can be chiefly attributed to Golden Dragon's high quality products and unparalleled after-sales services.
Taking full considerations of the specific working conditions and market requirements in Egypt, Golden Dragon has rolled out buses with more customized features. From the selection of chassis and engines to the arrangements of seats, their structure and rigidity, to the paint, the bus maker has tried its utmost to make significant improvements.
Thanks to its hard work in advance, Golden Dragon has long won the heart of both bus operators and local passengers. Years of smooth operation of Golden Dragon buses has fully demonstrated their high reliability and high safety standards.
To better serve its customers in Egypt, Golden Dragon has established 4S Stores and spare parts warehouses across the country. These stores and warehouses give local customers assurance and confidence, thus leading to constantly growing sales in the country. Apart from Egypt, Golden Dragon has been witnessing a fast growing presence in several other countries on the African continent.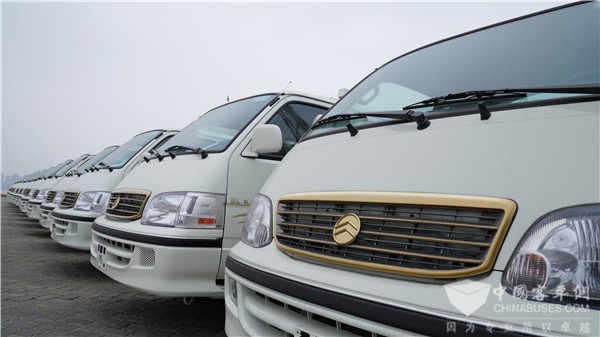 Currently, the world is still fighting hard against COVID-19. Against such a backdrop, the export of 1,220 units Golden Dragon light buses lays a solid foundation for the bus maker's expansion in 2021. Recently, the bus maker has been taking a host of concrete measures to increase its sales both at home and abroad, including strengthening its marketing efforts of electric buses, further improving the quality of its products, taking better control of financial risks, building a stronger team, diversifying its marketing channels abroad.
Editor:Lucy
Related China Bus News