1,063 Units CRRC Electric Buses Arrive in Chongqing for Operation
2020-12-21 Source:www.chinabuses.org
Summarize:Recently, 1,063 units CRRC Electric buses were handed over to Chongqing for operation As the city's largest ever purchase of new energy buses, they have all been put into operation on over 300 bus routes in downtown
Recently, 1,063 units CRRC Electric buses were handed over to Chongqing for operation. As the city's largest ever purchase of new energy buses, they have all been put into operation on over 300 bus routes in downtown.
The handover consists of 1,000 units 12-meter plug-in hybrid city buses C12plug and 63 units 10-meter electric city buses C10. After nearly two-month operation, they have proved their high reliability.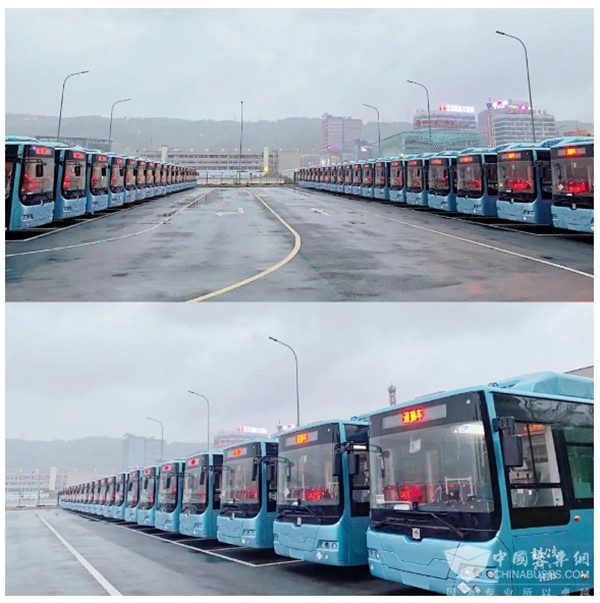 With low floor access, air suspensions, maintenance-free front & rear axle and drive shaft, C12plug is powered by a natural gas engine and electric motor. By cutting its weight, the bus is more energy efficient. With automatic heating and ventilation system, the bus's driver's cabin creates a much more comfortable working environment for bus drivers.
"I have been a bus driver for six years. C12plug hardly generates any noise while in operation", said Wu Xiaoyan, a bus driver on bus route 880.
To ensure the smooth operation all of CRRC Electric buses, the bus maker has established a special after-sales team to train bus drivers and maintenance workers. In addition, the team has been closely monitoring the operation data of all vehicles to further optimize their performances based on the road and weather conditions in Chongqing.
Editor:Lucy
Related China Bus News