202 Units Ankai Electric Buses Start Operation in Lingbi
2020-11-04 Source:www.chinabuses.org
Summarize:Recently, 202 units Ankai electric buses officially started operation in Lingbi county in Anhui province, providing greener and more convenient transportation services for villagers and urban residents alike
Recently, 202 units Ankai electric buses officially started operation in Lingbi county in Anhui province, providing greener and more convenient transportation services for villagers and urban residents alike. Measuring 10.5-meters, 8.5-meters and 6.5-meters in length, all Ankai electric buses have been put on different routes to suit the varied needs of local passengers.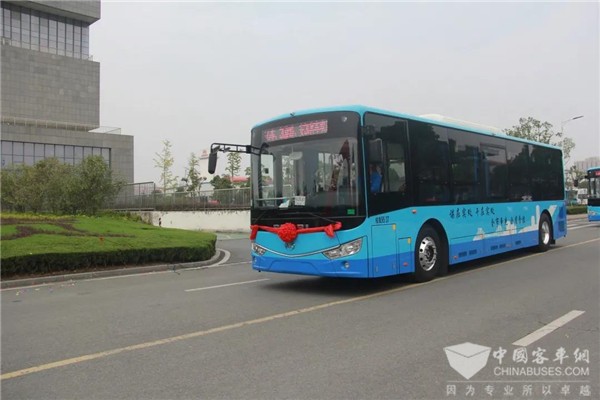 Considering the market size and local conditions, Ankai has rolled out customized bus products for Lingbi county. Possessing more streamlined bodies and eye-catching appearances, they provide more spacious room and quieter and more comfortable travel services for local citizens. ,
In 2020 Government Work Report, China has showed its determination to support the development of new energy vehicle industry and promote the more integrated growth of urban and rural public transport. TO achieve such an ambitious goal, Anhui province has taken a series of strong measures.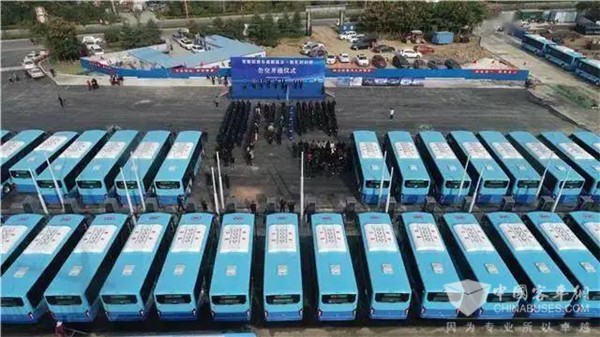 Since its establishment in 2017, Lingbi Public Transport Co., Ltd. has purchased 105 units city buses and 163 units passenger buses. In 2018, it successfully became one of the Pilot County in Building More Integrated Urban & Rural Transportation Systems. By introducing 202 units Ankai electric buses, the county aims to greatly improve local people's mobility.
Editor:Mark
Related China Bus News