King Long Holds 2020 Brand Building Strategic Press Conference
2020-08-28 Source:www.chinabuses.org
Summarize:On August 26, King Long held 2020 Brand Building Strategic Press Conference themed with Building a Beautiful Trav
On August 26, King Long held 2020 Brand Building Strategic Press Conference themed with "Building a Beautiful Travel Community". At the conference, the bus maker revealed its new brand marketing strategies, intelligent transportation solutions and brand new customer care brand.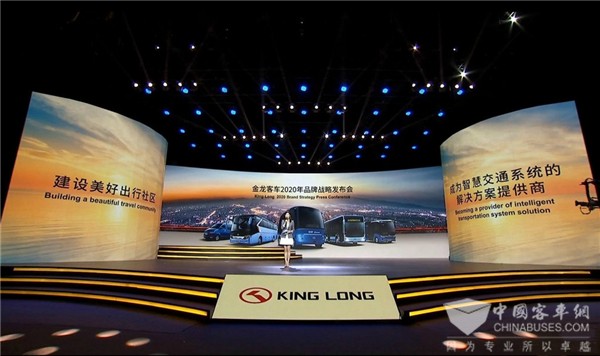 Having been building buses & coaches for over three decades, King Long has long established a solid reputation in the global bus market. At the press conference, Liu Zhijun, General Manager of King Long officially revealed the bus maker's new brand marketing strategies, which include "Building a Beautiful Travel Community" featuring more passenger-friendly travel facilities and greener travel services for people across the globe.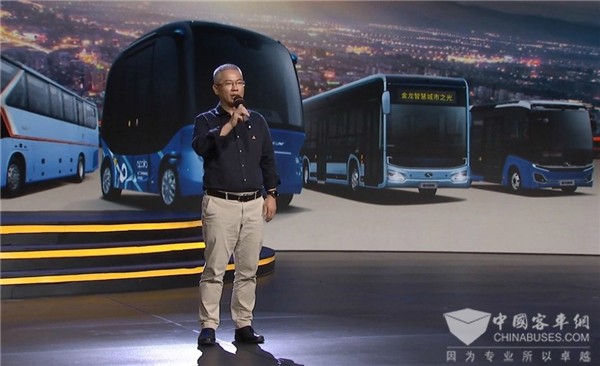 Fully committed to technological innovations, King Long will continue to make relentless efforts to integrate advanced AI technologies and cloud computing technologies into its products and services. Its core values RED (R = Reliable; E = Efficient; D = Dedicated) have been given full display during the COVID-19 pandemic as the bus maker was racing against time to roll out negative pressure ambulances and donate urgently needed personal protective equipment (PPE) to places hit hard by the virus.
At the press conference, the bus maker officially revealed its new logo, demonstrating its commitment to providing ever more convenient and comfortable public transportation services to people across the world.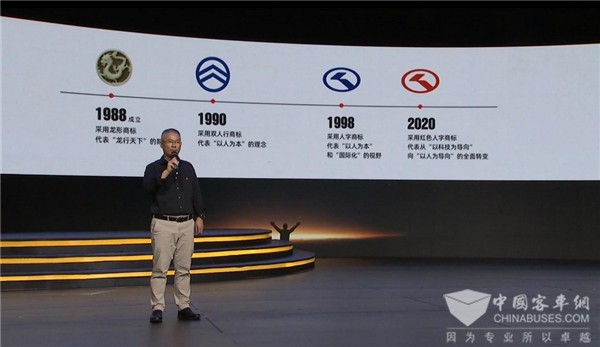 Becoming a provider of intelligent transportation system solution. Su Liang, the head of King Long Engineering Research Institute, showed his audience how King Long's intelligent public transportation system solution works: from central control systems, central cloud, peripheral cloud, intelligent vehicles, automatic sensing, intelligent transportation hubs to internet security, the solution consists of four major modules (intelligent city buses, intelligent bus stations, intelligent bus operation and intelligent travel).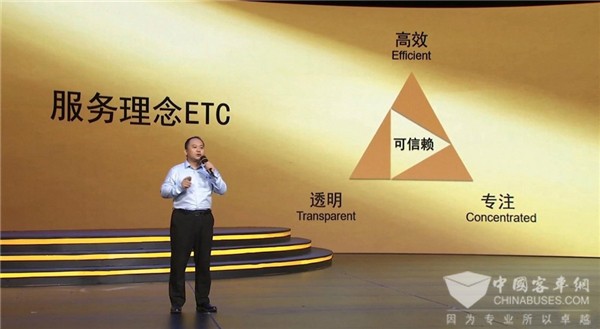 To further enhance its after-sales services, King Long launched its new customer care brand Longyue devoted to providing customers with efficient, transparent and concentrated services. According to Wu Weiqi, Deputy General Manager of King Long China Marketing Company, the bus maker has already made vows to deliver customers with service packages which promise customers it will respond to customers' requests within 15 minutes, arrive at the designated venues within two hours, and work around the clock seven days a week.
Some distinguished guests, including Wu Yongqiang, Editor-in-Chief of Chinabuses.org, attended the press conference online and witnessed the historical moment.
Editor:Isabella
Related China Bus News