Golden Dragon CT Health Buses Provide Services to People in Poorer Areas
2020-08-27 Source:www.chinabuses.org
Summarize:On August 23, a package of health services provided for free to all villagers was officially launched at Kengmen
On August 23, a package of health services provided for free to all villagers was officially launched at Kengmenli Village, Ningde, Fujian province. As an important part of Fujian provincial government's poverty-alleviation program, the health services , which are all available for free, include cancer screening, CT scans, preventive health care, health awareness raising programs.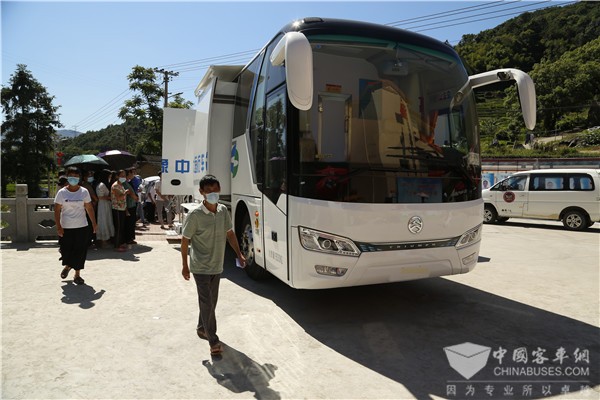 Over twenty doctors and medical experts from well-renowned hospitals in Fujian took Golden Dragon CT health buses and arrived at Kengmenli Village.
Thanks to Golden Dragon's CT health buses and long-distance diagnostic system, villagers are able to receive a host of health services that are only available at major hospitals.
With extremely high flexibility, Golden Dragon CT health bus is equipped with six airbags and hydraulic balancing devices to reduce the vehicle's vibrations. It is extremely helpful for providing advanced mobile health services in remote areas. With three cabins on board connected by an aisle, the vehicle has comfortable passenger area, health-check area, and operation area, which are intended to perform specific tasks. To ensure the smooth operation of the CT scan, the vehicle is also mounted with lithium batteries and a super-quiet electric generator. In addition, it can also be switched to 380v power supply.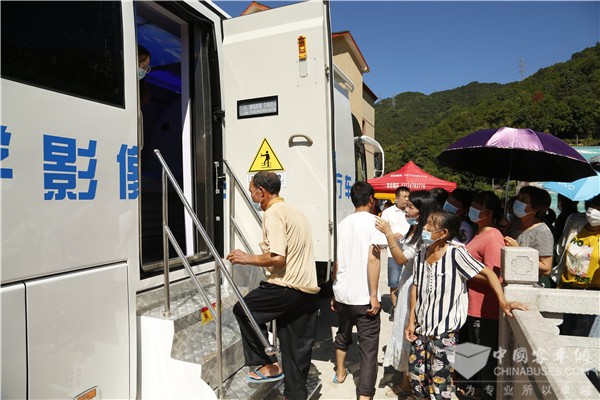 Editor:Lucy
Related China Bus News