Ankai G6 Electric Bus Continue to Gain Popularity in Cities Across China
2020-08-25 Source:www.chinabuses.org
Summarize:Along with China's fast urbanization, Ankai G6 electric bus has been witnessing a growing presence in many cities across China, providing greener and more convenient transportation services for people in both urban and rural areas
Along with China's fast urbanization, Ankai G6 electric bus has been witnessing a growing presence in many cities across China, providing greener and more convenient transportation services for people in both urban and rural areas.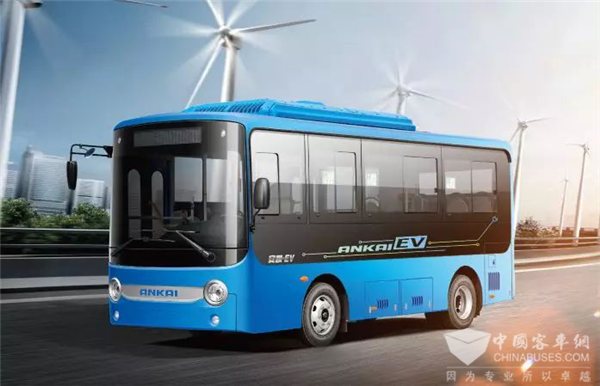 As one of the fist products of Ankai, G6 electric bus has already won such honors as China Star Bus Model and Recommended Bus Model.
With a more eye-catching appearance, G6 electric bus is equipped with shorter front & rear suspensions and a narrower body structure. It achieves higher agility and higher maneuverability. By increasing its wheelbase, the bus offers more spacious room for passengers. It measures two meters in height from the floor to the roof of the vehicle.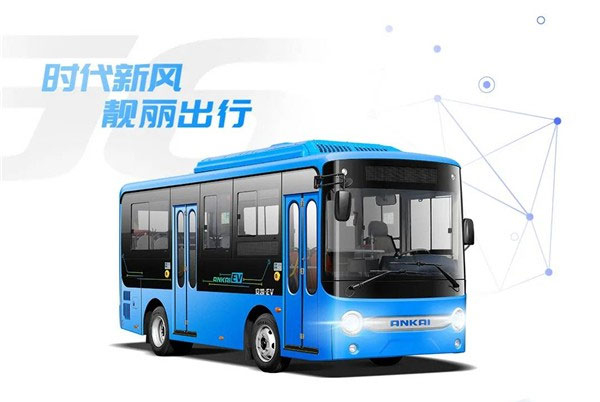 Passengers are supposed to board G6 electric bus from the front door and get off at the door in the middle. Operation data show that the bus is able to reduce energy consumption by 5% compared with its counterparts.
The continuously variable transmission (CVT) helps G6 electric bus drive more smoothly. The remote monitoring and diagnostic system is able to give bus drivers and operators instant information about the operation data of the vehicle's batteries, electric motors and other key parts. Warnings will also be given when pedestrians are detected or lane deviation or speeding occurs.
Editor:Lucy
Related China Bus News