24 Units Golden Dragon Electric Buses Delivered to Tibet for Operation
2020-08-22 Source:www.chinabuses.org
Summarize:Tibet to mark the arrival of 24 units Golden Dragon 8-meter electric buses and the opening of three new bus routes On the same day, an online bus tracking application was launched
Recently, a grand ceremony was held in Changdu, Tibet to mark the arrival of 24 units
Golden Dragon
8-meter electric buses and the opening of three new bus routes. On the same day, an online bus tracking application was launched. Through the new application, passengers can easily know of exact location of buses, giving them more convenience and helping them save a lot of time.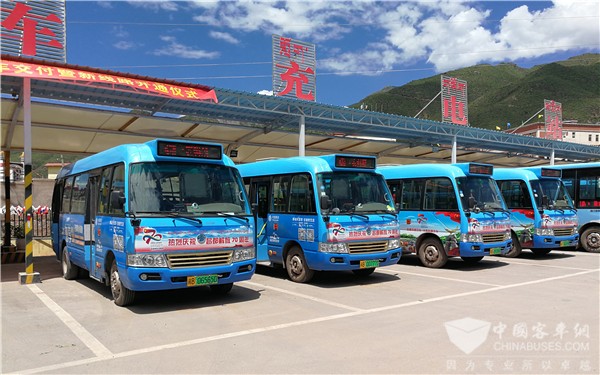 "Public transport is a key part of a city's infrastructure and acts as a window to showcase a city's development. Despite all the challenges, we will continue to work closely with Golden Dragon to improve our city's public transport network", said Wei Dong, Deputy Secretary of CPC Changdu Municipal Committee.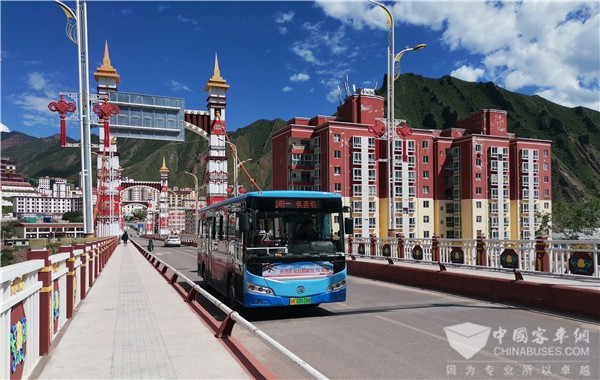 In 2018, Golden Dragon handed over 20 units electric buses to Changdu as a part of Fujian province's aid program to Tibet. In August, 2019, six units Golden Dragon 8-meter buses arrived in Changdu. After the new arrivals, the city has 50 units buses working on its public transport network, providing much more convenience for local people.
Editor:Lucy
Related China Bus News