80 Units Zhongtong Buses to Arrive in Mexico for Operation
2020-08-22 Source:www.chinabuses.org
Summarize:80 units Zhongtong buses boarded a ship at Qingdao Port, ready for their journey to Mexico According to the bus maker, it has so far exported 143 units buses to Mexico this year
Recently, 80 units
Zhongtong
buses boarded a ship at Qingdao Port, ready for their journey to Mexico. According to the bus maker, it has so far exported 143 units buses to Mexico this year.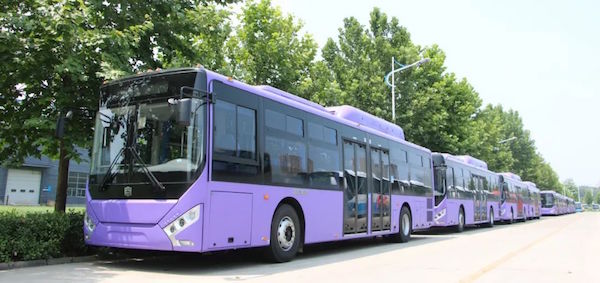 Earlier this year, Zhongtong delivered 63 units buses to its customer in Mexico. Having been working smoothly for several monthly, they have already great popularity among local citizens, which paves the way for the second purchase from the local bus operator.
With a number of custom made features, Zhongtong buses provide greener and more efficient public transportation solutions for bus operators in Mexico.

Editor:Lucy
Related China Bus News