200 Units King Long Buses Equipped with Cummins Engines to Arrive in Cyprus for Operation
2020-06-20 Source:www.chinabuses.org
Summarize:Recently, 200 units King Long buses equipped with Cummins engines embarked on their journey to Cyprus, marking a
Recently, 200 units King Long buses equipped with Cummins engines embarked on their journey to Cyprus, marking a new milestone in the bus maker's overseas expansion. They include King Long U12 and B12 bus models for the high-end market. It is also revealed that this is the largest ever order ever secured by King Long from customers from Europe.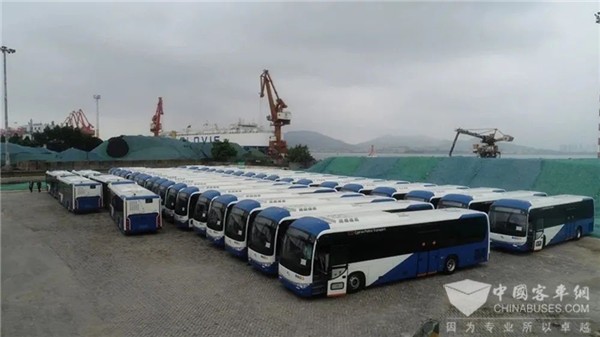 Colored in blue and white, all the 200 units King Long buses are equipped with Cummins B6.7 or L9 engines, two models which are chiefly designed for the high-end market in Europe and North America. So far, the two engine models have already established a solid presence in Spain, France, Italy and other countries in Europe. They fully meet the stringent emission standards on the continent. With impressively powerful performances and superb energy efficiency, they both give King Long buses a huge competitive edge.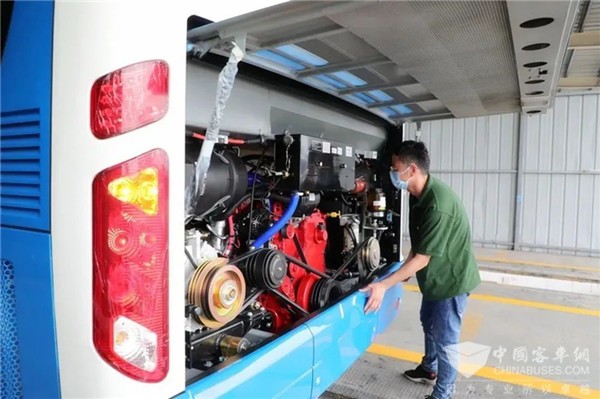 In 2008, King Long officially entered Cyprus by exporting travel coaches and city buses to the country for operation. Two years later, it exported 70 units King Long city buses to the nation. For over ten years' operation, King Long has already gained great popularity among local bus operators and has been providing greener and more comfortable travel experiences for local passengers.
For years, Cummins has been working closely with King Long and other leading bus makers in China in such fields as bus manufacturing, after-sales services and domestic & overseas marketing.
Editor:Isabella
Related China Bus News