Yutong Buses Serve the China International Import Expo 2019
2019-11-18 Source:Yutong
Summarize:Themed with "New Era, Shared Future", the 2nd China International Import Expo was held in Shanghai on November 5 The expo has attracted exhibitors from 155 countries and regions across the world
Themed with "New Era, Shared Future", the 2nd China International Import Expo was held in Shanghai on November 5. The expo has attracted exhibitors from 155 countries and regions across the world.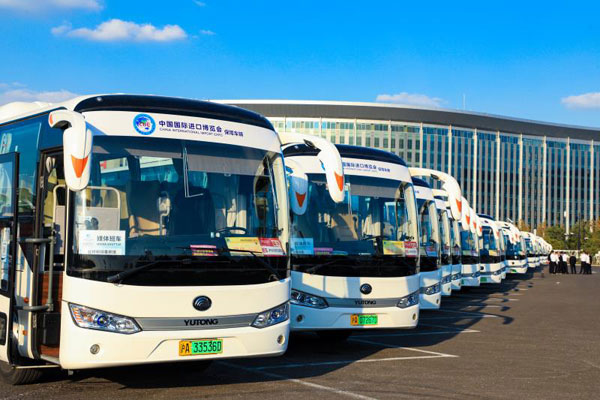 Over 400 Yutong buses and coaches provided transportation service for the expo, including 106 units of Yutong intelligent connected full electric vehicles and a number of full electric buses. As a major carrier of the big event, Yutong buses have once again become the focus of the expo. The cutting-edge technologies and great design level have refreshed the knowledge of global visitors about Chinese buses.
Yutong intelligent connected full electric buses feature low floor and wide aisle, which make the passenger compartment more spacious and facilitate the boarding and alighting of passengers. At the same time, equipped with a wheelchair ramp and kneeling function, the vehicle is very friendly for physically challenged people.
Yutong buses serve the China International Import Expo 2019
Safety is the guideline that Yutong has always adhered to. The 360-degree panoramic vision system can eliminate the driver's blind spot, which not only guarantees the safety of the vehicle itself, but also secures the safety of people and other vehicles around the vehicle.
By comprehensively applying active safety technologies such as forward collision warning, pedestrian collision warning, lane departure warning, as well as intelligent functions like electronic handbrake, parking brake, and hill-start assist control, the driver's labor intensity can be significantly reduced, and the vehicle becomes more intelligent and safer.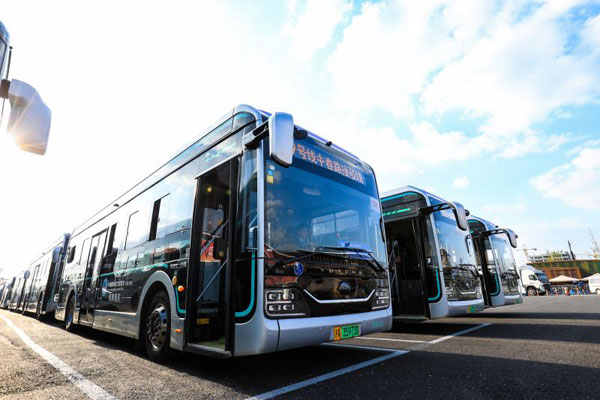 Relying on safe and reliable product performance and responsive after-sales service, Yutong enjoys a good reputation both at home and abroad, and frequently appears on the world stage.
Thanks to the superior product quality and good fame, Yutong buses and coaches have become the "standard configuration" of many key conferences and events, such as the Two Sessions of NPC and CPPCC, G20 Hangzhou Summit, "Belt and Road" Summit Forum, and Boao Forum for Asia. At the celebration of the 70th anniversary of the founding of People's Republic of China, more than 2,000 Yutong buses took on the glorious mission of providing transportation service.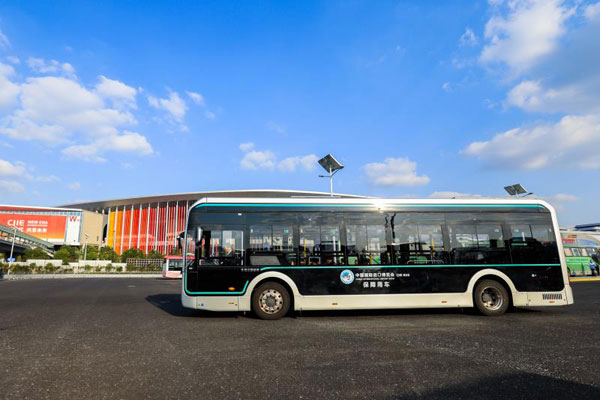 In the era of Internet+, Yutong has continuously increased its R&D investment in new energy bus area and produced a number of "trendy" bus products including intelligent connected full electric buses, and set a new benchmark in the industry with state-of-art technologies.
Yutong buses are running in the Shanghai city with the intelligent connected status, and providing global visitors with a more convenient, efficient and thoughtful public transport service so as to show the world the charm of China and the strength of Yutong.
Editor:
Related China Bus News