CUMMINS L9N NATURAL GAS BUS ENGINE ACHIEVES CLOSE-TO-ZERO EMISSIONS
2019-10-19 Source:www.chinabuses.org
Summarize:BRUSSELS, Belgium (Oct 15, 2019) — Design enhancements to the Cummins L9N natural gas bus engine have achieved close-to-zero emission levels of Nitrogen Oxides (NOx) and Particulate Matter (PM), substantially below that of the Euro VI standard This leap forward in clean, natural gas engine technology leads the way for high passenger capacity 12-to-18 metre buses to help improve air quality and lower the carbon footprint of fleets
BRUSSELS, Belgium (Oct.15, 2019) — Design enhancements to the Cummins L9N natural gas bus engine have achieved close-to-zero emission levels of Nitrogen Oxides (NOx) and Particulate Matter (PM), substantially below that of the Euro VI standard. This leap forward in clean, natural gas engine technology leads the way for high passenger capacity 12-to-18 metre buses to help improve air quality and lower the carbon footprint of fleets.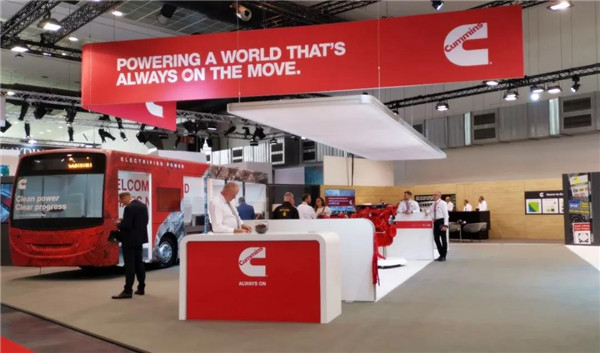 The close-to-zero emissions L9N will be a focus of attention at Busworld Europe taking place in Brussels (Oct.18-23) with the engine installed in several new buses to be launched at the event. Industry interest has already been gathering pace in the upgraded L9N, with several hundred buses on order or about to be delivered with the engine.
The L9N engine is available with a 280 hp (209 kW) and 320 hp (239 kW) rating meeting the power requirements of full-size single-deckers, articulated rapid transit buses and short-range intercity buses. Sharing the same base engine platform as the Cummins L9 diesel provides the L9N with the inherent strength to deliver rapid acceleration and effortless gradient climbing, with an impressive peak torque of 1356 Nm at 1300 rpm.
The design improvements enable the L9N to reach the ideal stoichiometric combustion point faster than before, and then maintain that point more consistently across the engine operating speed range. As a result, the L9N has demonstrated the ability to lower NOx emissions by 80 percent below that of the Euro VI standard of 0.46 grams per kilowatt hour (g/kWh). PM emissions reduction is equally impressive with levels over 90 percent lower than the 0.01 g/kWh standard.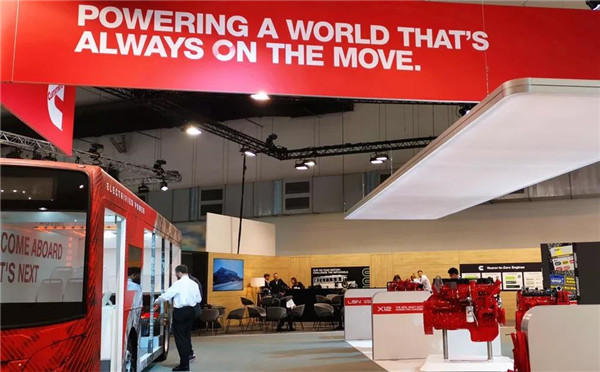 The L9N puts fleets on the path to decarbonization by reducing greenhouse gas emissions by around 15 percent lower than an equivalent diesel engine, saving several tons of CO2 annually per bus when running on either compressed natural gas (CNG) or liquified natural gas (LNG). Bus sociability is also improved with the much quieter running of a natural gas engine.
The L9N is fully compatible with operating on renewable natural gas (RNG), also known as biomethane, replacing fossil-based natural gas with a blended or fully sustainable fuel option. The engine requires no modification to operate on 100 percent RNG, providing a carbon neutral or even carbon negative footprint for the bus equivalent to that of an electric battery system, depending on the source mix of the energy charge.
"The enhancements made to the L9N align with effect date for the stricter Phase-D requirement of the Euro VI regulations, but we were able to go significantly beyond that to reduce emissions to exceptionally low levels," said Ashley Watton, Cummins Director — On-Highway Business Europe.
"At the same time, we were able to bring added value to operators by using advanced components to extend the oil change interval and improve the overall durability of the engine," added Watton.
With many cities committed to improving air quality as fast as possible, the latest L9N engine brings a new focus to clean, low cost natural gas power based on a proven engine technology and an easily accessible gas fueling infrastructure.
Design Enhancements
A significant package of enhancements has been designed into the latest L9N, including specially strengthened steel pistons, an upgraded electronic control module (ECM) with a faster processing speed, high precision sensors and a more efficient ignition module.
The Three-Way Catalyst (TWC) aftertreatment has also been upgraded with a larger catalytic surface area and smarter logic for better low temperature control, helping to eliminate bus engine emissions during idle, cold starts or frequent stop-start operations. The aftertreatment is a fully passive 'fit and forget' design without the need for active regeneration and requires no AdBlue injection, cleaning or scheduled maintenance intervention.
The progress with the move to a close-to-zero emissions L9N natural gas engine will provide bus operators with the energy choice they need alongside clean diesel engine technology, hybrid systems, battery electric and hydrogen fuel cells from Cummins.
Editor:
Related China Bus News