Asiastar Makes its First Entry into Uzbekistan
2019-08-08 Source:www.chinabuses.org
Summarize:On August 3, a grand ceremony was held in Asiastar Bus Industrial Park located in Yangzhou, Jiangsu province, to mark the official delivery of a batch of Asiastar city buses to Uzbekistan Wu Yongsong, General Manager of Yangzhou Asiastar Bus Co , Ltd (hereafter referred to as Asiastar) made a keynote speech, extending his warmest welcome to the customers from Uzbekistan
On August 3, a grand ceremony was held in Asiastar Bus Industrial Park located in Yangzhou, Jiangsu province, to mark the official delivery of a batch of Asiastar city buses to Uzbekistan. Wu Yongsong, General Manager of Yangzhou Asiastar Bus Co., Ltd. (hereafter referred to as Asiastar) made a keynote speech, extending his warmest welcome to the customers from Uzbekistan. "We are committed to providing the best quality buses and coaches as well as unparalleled after-sales services to Uzbekistan," said Wu.
Asiastar JS6926 powered by natural gas and with a maximum loading capacity of 62 passengers, will be delivered to Uzbekistan for operation. With Weichai engine and roof-mounted steel gas tanks, the bus, with customized design, has 30 seats.
After the ceremony, customers from Uzbekistan also paid a special visit to Asiastar Bus Industrial Park, learning more about the bus maker's state-of-art bus manufacturing technologies.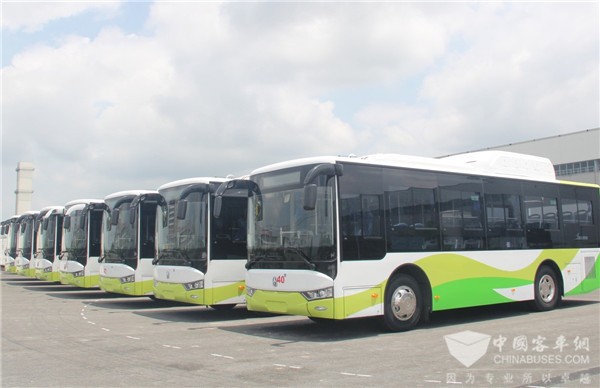 Editor:Mark
Related China Bus News