Weichai Delivers Impressive Performances in Early 2019
2019-02-28 Source:www.chinabuses.org
Summarize:At the very start of the new year, Weichai reported impressive performances at various markets across China, laying a solid foundation for its continued growth in the new year
At the very start of the new year, Weichai reported impressive performances at various markets across China, laying a solid foundation for its continued growth in the new year.
In Shanxi, Weichai power engine for the heavy-duty truck market takes a leading position. In addition, its natural gas powered engine for the heavy-duty truck market holds over 80% of the local market. In the province's bus market, the brand has also made new breakthroughs. In 2018, weichai powered school buses reached 90% of the market. In the new year, its new power engines with National VI Emission Standards will further solidify its leading position in the province.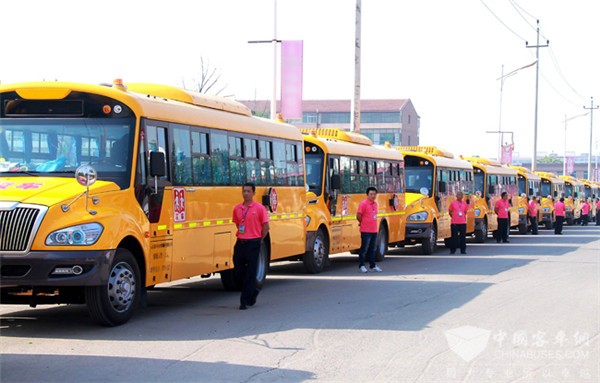 In Xinjiang, Weichai secured a major order of 500 units engines early this year. In 2018, its engines for heavy-duty trucks, travel coaches, tractors and cargo trucks all witnessed sharp growths.
In Hunan, Weichai has been strengthening its marketing efforts in commercializing engines with National VI Emission Standards. For the past two years, Weichai maintained a robust growing momentum in the heavy-duty truck engine market and engineering machinery engine market. For the past three years, Weichai's market share in the province's heavy-duty machinery engine market jumped by 260%.
Editor:Lucy
Related China Bus News