Weichai Accumulated Production Volume Reaches Six Million Units
2018-12-19 Source:www.chinabuses.org
Summarize:On December 14, Weichai held its 2019 Global Suppliers Conference At the conference, the engine maker officially rolled out its 6,000,000th engine Also, it officially launched its new industrial park in Weifang with Weifang Municipal Government
On December 14, Weichai held its 2019 Global Suppliers Conference. At the conference, the engine maker officially rolled out its 6,000,000th engine. Also, it officially launched its new industrial park in Weifang with Weifang Municipal Government.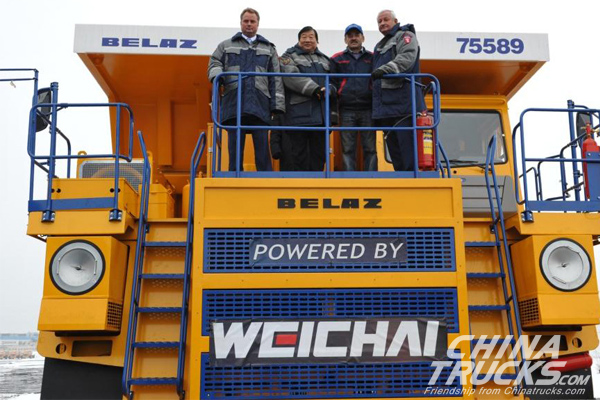 Since its establishment in 1940s, Weichai has become a well renowned engine brand in the global market. Currently, it boasts a wide spectrum of engine products, including WP13, H series, M series and N series for the high-end market. With a power ranging from 22 kW to 10,000 kW, Weichai engines are widely used in commercial vehicle market, engineering machinery, ships, agricultural machinery and power generation.
In 2018, Weichai's business revenue is expected to grow by 8% year on year, reaching 240 billion RMB. Its sales volume of engines in the whole year is set to exceed 700,000 units, up by 13% year on year.
To further expand its business and strengthen its overall competitiveness, it has launched the construction of a new industrial park with a total investment of over 200 billion RMB in Weifang, which is expected to accommodate 1,000 spare parts enterprises. After its completion, the park is estimated to realize an annual business revenue of over 500 billion RMB.
Editor:
Related China Bus News