Ankai Buses Embark on a 5,500km Journey from China to Russia
2018-05-22 Source:www.chinabuses.org
Summarize:On May 18, China-Russia International Road Transport & China TIR Transport was officially launched in Dalian, Liaoning province Two Ankai HFF6120K03D2D4 luxury coaches have been chosen to embark on a journey from Dalian to West Siberia in Russia
On May 18, China-Russia International Road Transport & China TIR Transport was officially launched in Dalian, Liaoning province. Two Ankai HFF6120K03D2D4 luxury coaches have been chosen to embark on a journey from Dalian to West Siberia in Russia.
According to the bus maker, the two coaches will cover a total distance of 5,500 kilometers. After nine days traveling, they will arrive in West Siberia on May 26.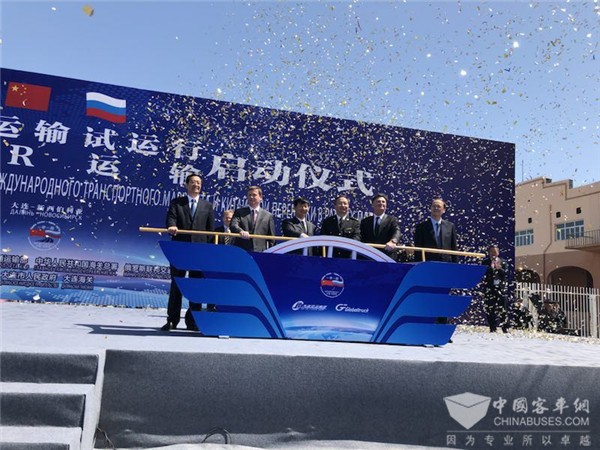 Currently, Ankai HFF6120K03D2D4 is operated by Dalian Transportation Group. It provides transportation services for passengers traveling between Dalian and Vladivostok. Thanks to its smooth operation since its introduction three years ago, the coach was selected as the only passenger transport vehicle for the event.
"The route from Dalian to West Siberia is the longest road transportation route between China and Russia. It is also the first international route after China's entry into TIR. Given such, Ankai HFF6120K03D2D4's operation on the route marks a new milestone for the bus maker," said Liu Xiaoming, Vice Minister of China's Ministry of Transport.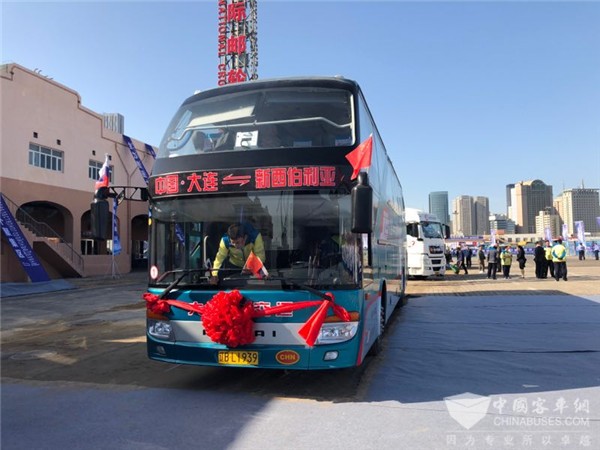 So far, Ankai has successfully made a visible presence in over 80 countries and regions across the world. Having set up a sound global sales network, it has already obtained ADR certificate from Australia, GCC certificate from the Gulf, DOT certificate from the USA, e/E-mark certificate from EU, and GOST certificate from Russia.(www.chinabuses.org)
Editor:
Related China Bus News