Bonluck Brings JXK6930 on Display at 2018 MIECF
2018-04-19 Source:www.chinabuses.org
Summarize:On April 12, Macao International Environmental Cooperation Forum & Exhibition (MIECF) officially kicked off at Venetian Macao Exhibition Center Cui Shi an, the Chief Executive of the Macao-SAR, attended the opening ceremony and delivered a keynote speech
On April 12, Macao International Environmental Cooperation Forum & Exhibition (MIECF) officially kicked off at Venetian Macao Exhibition Center. Cui Shi'an, the Chief Executive of the Macao-SAR, attended the opening ceremony and delivered a keynote speech.
At the exhibition, Bonluck brought JXK6930 electric travel coach on display. Jointly developed by Bonluck and its customer in Macao, the vehicle has won 2018 International Environmentally-friendly Bus Award and 2018 Quality Bus Award.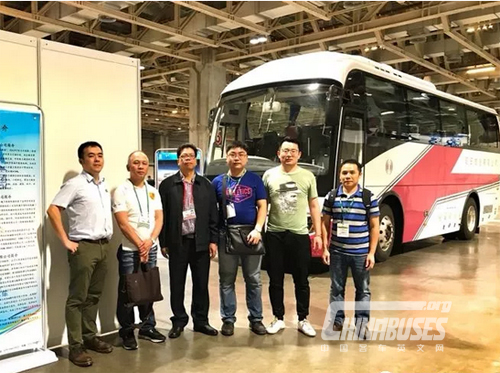 Having already been put into operation in Macao, JXK6930 electric travel coach has proved its competitiveness in the international market by delivering smooth and powerful performances and providing more convenient and comfortable travel experiences for passengers.
With a monocoque body structure, JXK6930 electric travel coach has successfully cut its weight. Thanks to its optimized battery layout, the vehicle boasts more spacious luggage compartment. Its uniquely designed fan system for its batteries effectively prevents overheating. The double-layer insulation between batteries and heat source and the use of heat & noise insulation materials fully ensure the smooth operation of the coach and help the vehicle achieve even higher energy efficiency.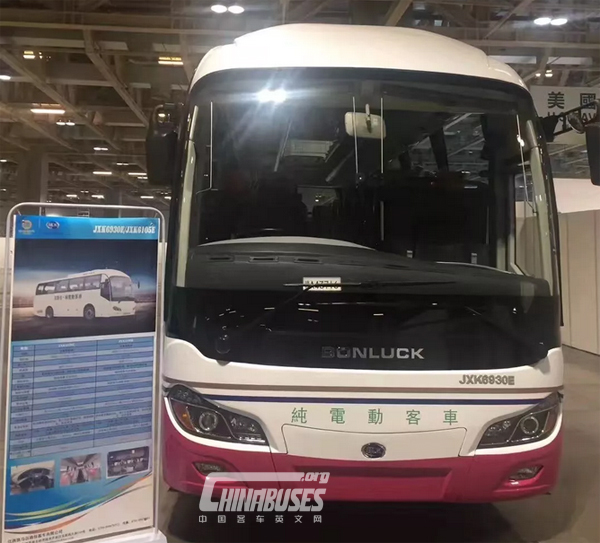 Equipped with electric motor+2-speed AMT transmission gearbox, JXK6930 electric travel coach performs extremely well on slopes. Boasting a continuous driving distance of 280 kilometers, it is agile in its movement and quick in action, creating a much more comfortable traveling environment for passengers.
In response to governments' call for protecting the environment, Bonluck is fully committed to developing more energy efficient and more environmentally friendly buses for customers across the world.
Organized by Macao Special Administrative Region (Macao-SAR), MIECF aims to build a platform for governments, businesses and organizations in the Pearl River Delta Region and the world to promote the application of environmentally friendly technologies and sustainable development. Officially launched in 2008, MIECF, which has been successfully held for ten years, has been expanding constantly.(www.chinabuses.org)
Editor:
Related China Bus News