King Long Apolong Scheduled to Start Commercial Operation in July
2018-03-19 Source:www.chinabuses.org
Summarize:On March 3, just before the first session of the thirteenth CPPCC National Committee, Robin Li, president & CEO of Baidu, the leading search engine in China, revealed that King Long Apolong, a self-driving bus jointly developed by Baidu and King Long was scheduled to start its commercial production in July this year The news immediately made a big splash in media across China
On March 3, just before the first session of the thirteenth CPPCC National Committee, Robin Li, president & CEO of Baidu, the leading search engine in China, revealed that King Long Apolong, a self-driving bus jointly developed by Baidu and King Long was scheduled to start its commercial production in July this year. The news immediately made a big splash in media across China.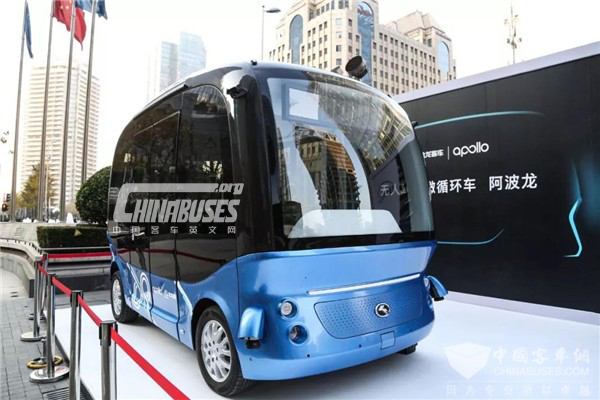 Unlike traditional vehicles, King Long Apolong does not have a driver's cockpit nor a wheel. In 2017, Robin Li himself took a ride on the self-driving vehicle on the fifth ring road in Beijing, which attracted massive media attention.
In June 2017, Baidu and King Long officially started their cooperation on developing autonomous driving vehicles. Only three months later, Apollo 1.0 electric mini-bus made its debut. On November 16, 2017, King Long Apolong was revealed to the public at Baidu World Conference. On December 20, King Long Apolong bus fleet drove four kilometers in Xiong'an New Area, once again demonstrating its huge market potential.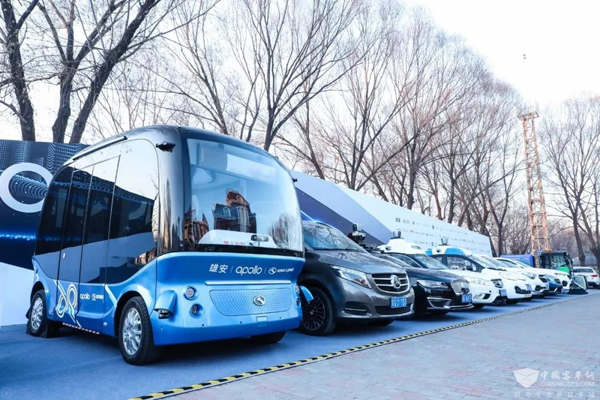 On February 15, Chinese new year's eve, when CCTV 2018 Spring Festival Gala was aired to the world, six units King Long Apolong buses drove on Hong Kong-Zhuhai-Macao Bridge, accomplishing several sophisticated driving tasks.
Expressing his confidence in King Long Apolong, Robin Li suggested that artificial intelligence would soon bring massive changes to the world's auto industry and China had already gained a head start.(www.chinabuses.org)
Editor:
Related China Bus News