Yinlong Electric Tour Buses Start Operation in Qingdao
2018-03-05 Source:www.chinabuses.org
Summarize:On March 1st, a batch of Yinlong electric tour buses officially started operation in Qingdao, providing greener and more comfortable transport services for tourists from both home and abroad
On March 1st, a batch of Yinlong electric tour buses officially started operation in Qingdao, providing greener and more comfortable transport services for tourists from both home and abroad.
Coated in red color, Yinlong electric tour buses specially designed for Qingdao city immediately rouses a sense of nostalgia among people. Stepping inside, passengers are surrounded by a host of state-of-art technologies, including LED screens and e-pay systems.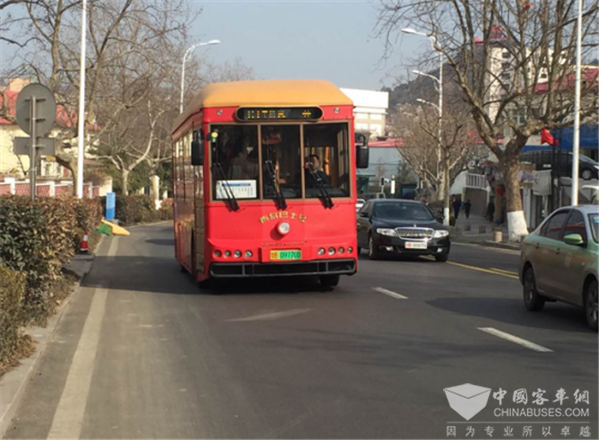 According to the bus operator, Yinlong electric tour buses will stop at a number of major tourist attractions in Qingdao, including Luxun Park, Zhanqiao, Zhongshan Park, Oceanic Park, etc. Passengers can make their payments by e-Card, wechat and Alipay. The introduction of the new energy vehicles is aimed at further improving the city's image among tourists and enhancing its public transport services.
On August 4, 2017, four units Yinlong electric tour buses served at Qingdao Beer Festival, ushering a new era for the city's public transport. Along with the introduction of more Yinlong electric buses, the city is set to become a pioneer in building a greener and more efficient public transport system.(www.chinabuses.org)
Editor:
Related China Bus News