35 Units Higer Buses Exported to Trinidad and Tobago
2018-01-16 Source:www.chinabuses.org
Summarize:On January 12, a grand ceremony was held at the headquarter of Higer to mark the delivery of Higer buses to Trinidad and Tobago
On January 12, a grand ceremony was held at the headquarter of Higer to mark the delivery of Higer buses to Trinidad and Tobago.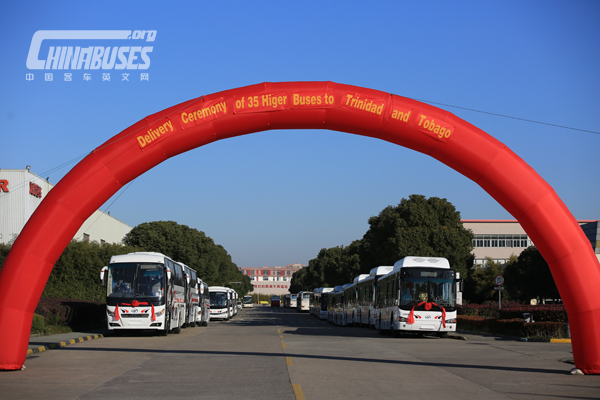 Situated in the southern Caribbean of Central America, Trinidad and Tobago consists of two major islands, Trinidad Island and Tobago Island, together with 21 smaller islands which have a total population of more than 1.22 million. With rich natural gas, oil and asphalt resource, Trinidad and Tobago is an important oil exporter in the Caribbean. Local citizens go out basically rely on public transport; in addition, most of the vehicles are more than 8 years in a period of upgrading, so it is imminent to buy vehicles.
In early 2017, in order to meet the travel needs of local residents and respond to the call of the government for environmental protection, P Company of Trinidad and Tobago bid for the vehicles. P Company is the only state-owned public transport company in Trinidad and Tobago with nearly 500 buses. Since 2007, P Company has established business relationship with Higer. Then, both parties have been closely linked with each other at after-sales and new car purchase. Up to now, P Company has own 131 units Higer buses. In the bidding process, Americas First Area Team carefully studied the proposal and actively prepared, Higer Bus finally won the bidding with the product quality previously verified in the locality.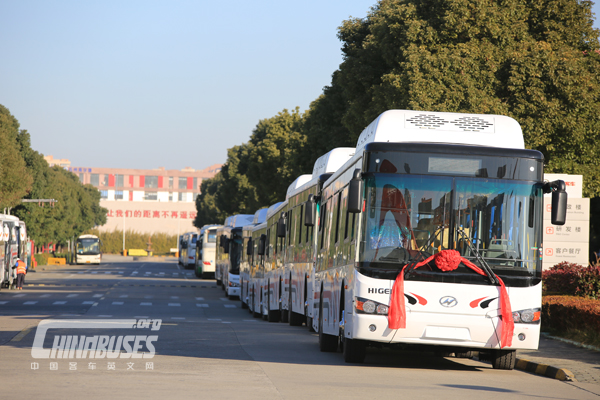 Including 9m coach, 12m coach, 10m and 12m CNG Low entrance Automatic Transmission Euro V buses, this batch of buses is especially designed for the geographical and cultural environment of Trinidad and Tobago and use requirements, which fully complies with local laws and regulations. Equipped with wheelchair ramp and ECAS system, these vehicles have uniquely fashionable appearance, spacious and comfortable interior space, scrubbing floor which effectively protect the vehicle clean and tidy. Moreover, Euro V CNG engine can effectively reduce energy consumption, environmental pollution, protect the local environment and reduce transportation costs. The delivery of these vehicles will greatly improve the local public transport system and create excellent travel conditions for local citizens.(www.chinabuses.org)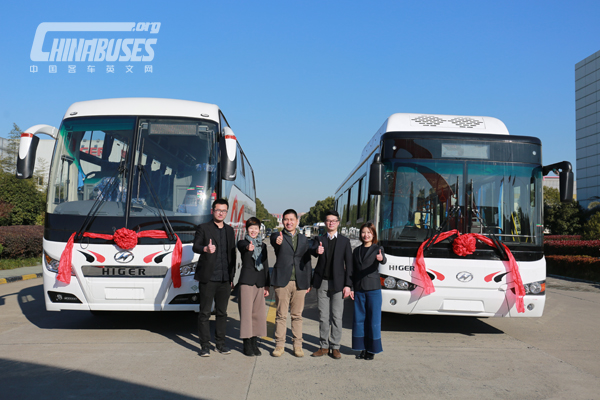 Editor:
Related China Bus News