Weichai's Business Income Expected to Hit 220 Billion RMB in 2017
2017-12-20 Source:www.chinabuses.org
Summarize:On December 18, Weichai held its 2020-2030 Strategic Press Conference in Jinan, Shandong province On the same day, it celebrated its business income hitting 200 billion RMB
On December 18, Weichai held its 2020-2030 Strategic Press Conference in Jinan, Shandong province. On the same day, it celebrated its business income hitting 200 billion RMB.
According to Tan Xuguang, president of Weichai, the company's business income already broke the 200 billion RMB as of December 18. For the whole year, its business income and total profits are expected to reach 220 billion RMB and 10 billion RMB respectively.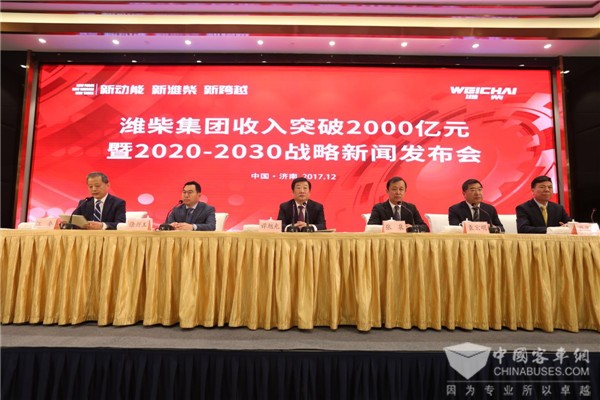 By continuously focusing on improving its manufacturing capabilities, Weichai has rolled out 5.87 million units engines for various heavy-duty vehicle brands, 6.70 million sets of heavy-duty transmission gearboxes, and 3.54 million sets of heavy-duty axles, an achievements unrivaled in the international market.
After acquiring Shaanqi, Weichai has significantly boosted the company's sales. Shaanqi's sales has jumped from 14,000 units in 2005 to 879,000 units in 2017.
Apart from the sharp increase of its business income, Weichai has also been undergoing dramatic changes in recent years. Specifically, it has successfully built a golden industrial chain with its powertrain at the core; after acquiring Shaanqi, it has added a new brand in the global heavy-duty vehicle market; by allocating its global resources more efficiently, Weichai has become an internationally recognized brand; by pursuing a innovation-driven development road, Weichai has successfully realized its own business transformation.
In just a decade, Weichai's investment in researching and developing engines reached 15 billion RMB. Moreover, it has hired over 300 overseas high-level talents.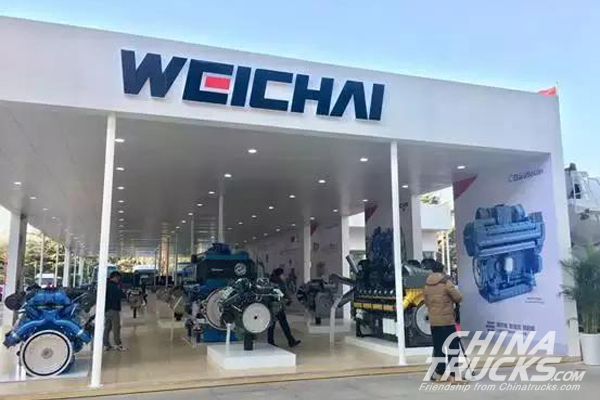 From 2020 to 2030, Weichai aims to increase its business income to 100 billion USD. In the meantime, it will make an all-out effort to strengthen its overall competitiveness in the global engine-making industry by 2020. In 2030, it will play a leading role in the global engine-making industry. To achieve such ambitious goals, several concrete measures will be carried out. Specifically, it is rolling out more integrated distribution solutions for its customers; it is building hydraulic powertrain systems by integrating Linde hydraulics and Weichai engines; it is better allocating its global technological resources; by 2020, its diesel engines' heat efficiency will be improved from current 46% to over 50% and its natural gas engine's heat efficiency will be improved from current 39% to 42.5%; AT and AMT transmission gearboxes and electric driven axles will become its main products.(www.chinabuses.org)
Editor:
Related China Bus News