Golden Dragon Celebrates its 25th Anniversary
2017-11-10 Source:www.chinabuses.org
Summarize:On November 8, a grand ceremony was held in Xiamen to celebrate the 25th anniversary of Golden Dragon's establishment as well as the official debut of Golden Dragon Navigator
On November 8, a grand ceremony was held in Xiamen to celebrate the 25th anniversary of Golden Dragon's establishment as well as the official debut of Golden Dragon Navigator.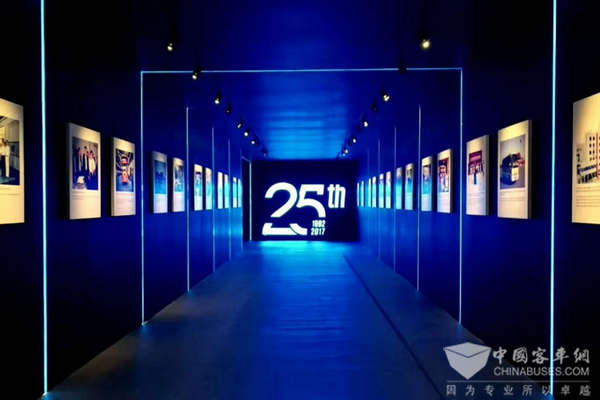 In his keynote speech delivered at the ceremony, Peng Dongqing, Deputy General Manager of Golden Dragon, reviewed the company's fast expansion in the past 25 years, saying "we have always considered it a great responsibility for us to foster the overall competitiveness of the auto industry in Fujian province. Bearing this in mind, we have been always committed to developing high quality vehicles to suit our customers' rising demands for greener and more convenient transportation. Thanks to our constant emphasis on quality over quantity, we have blazed a new development trail featuring sustainability and creating greater customer satisfaction."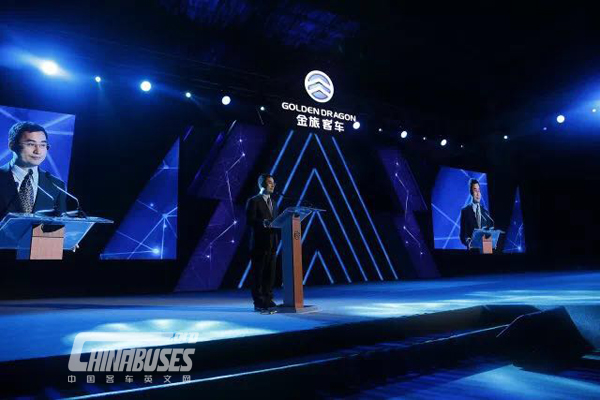 Also at the ceremony, Golden Dragon's Navigator was officially revealed to the public. As the blockbuster product of the bus maker, Navigator is chiefly targeted at the high-end domestic passenger transport market and represents a new technological height for the company's bus manufacturing history.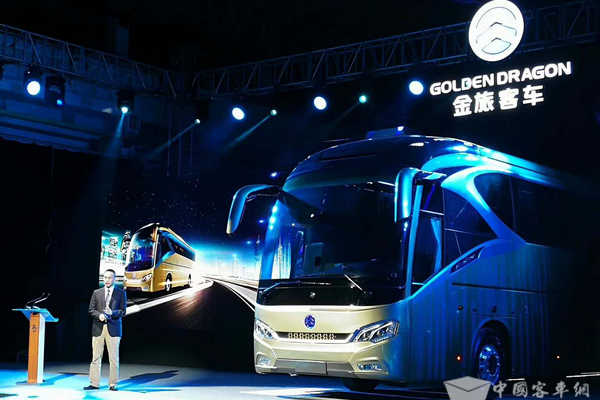 Equipped with Benz power driveline, suspension, front & rear axles, Navigator is set to offer unprecedented traveling experience for passengers. Apart from working closely with Benz since 2016, Golden Dragon also established cooperation with the UK-based DCA, a globally renowned company specialized in product design.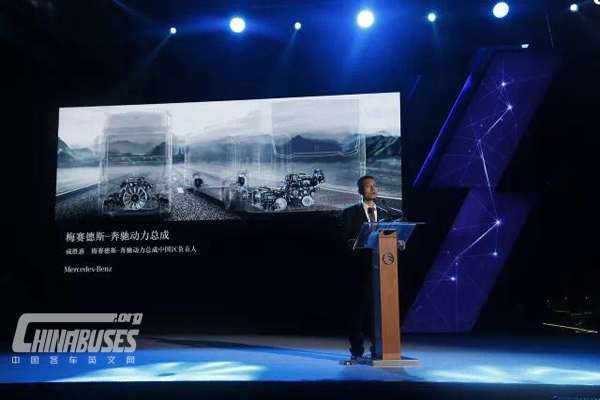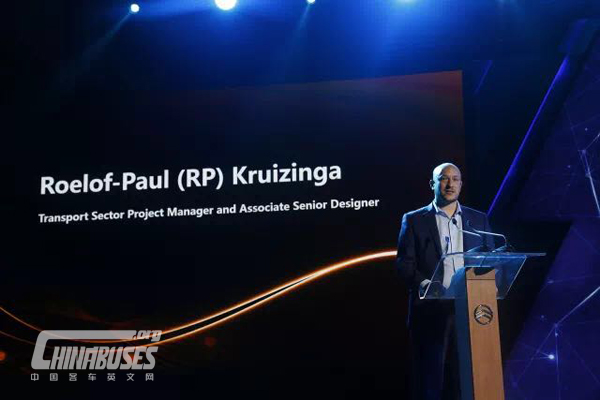 Chen Dulian, Chief Engineer of Golden Dragon, points out that vehicles in the future must seek to achieve higher level of harmony with human beings. Based on such a philosophy, Navigator have seen enormous progress in a number of areas, such as quality, appearance, safety standards, power performance, maneuverability, travel comforts, reliability and energy efficiency. With grace, intelligence and efficiency, the vehicle fully lives up to its reputation as a work of art.
A review of the past 25 years clearly demonstrates the company's miraculous growth.
In 1992, Golden Dragon first introduced advanced bus manufacturing technologies from Japan and the United States and started producing light buses. Then, it had only 30 employees and a production area of 2,000 square meters.
In 1995, Golden Dragon successfully built its production lines for manufacturing Coaster series buses.
In 2008, Golden Dragon built China's first large-sized bus whole vehicle cathode electrophoresis production line, bringing China's bus coating technology to a new historical height.
In 2009, Golden Dragon officially adopted monocoque body structures in its production, which significantly improved its buses' durability and anti-corrosion capacity.
In just over two decades, it has grown into a modern enterprise boasting an annual production volume of 25,000 units medium- and large-sized buses & coaches and 20,000 units light buses. In the meantime, its annual sales volume jumped from only 13 units in the first year to 23,000 units last year with a sales revenue reaching eight billion RMB.
As one of the pioneers in the new energy bus industry, Golden Dragon has made a number of records in this emerging field. With its state-of-art technologies and rich experience, the company now provides a variety of transport solutions for its customers.
In June, 2017, Golden Dragon's first driverless bus successfully accomplished its trial operation at China's first National Internet of Vehicle Pilot Zone, making the company stand at the forefront of global intelligent vehicle industry.
Currently, Golden Dragon's new production base located in Longhai, Zhangzhou, is under construction. Soon, the new base, with internationally advanced production facilities, will start operation and help the bus maker create new miracles.(www.chinabuses.org)
Editor:
Related China Bus News