Golden Dragon Pushes Global Bus Manufacturing Industry to A New Height
2017-10-26 Source:www.chinabuses.org
Summarize:On October 20, Busworld Europe 2017 officially kicked off in Kortrijk, Belgium As the most influential and profe
On October 20, Busworld Europe 2017 officially kicked off in Kortrijk, Belgium. As the most influential and professional bus exhibition in the world, it has long become the trend-setter in the global bus manufacturing industry.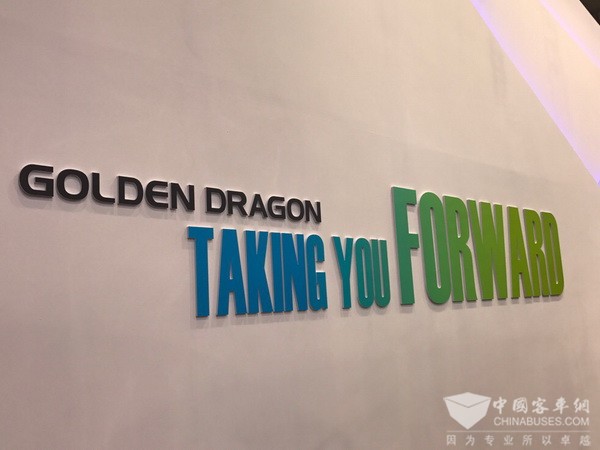 Golden Dragon, one of China's leading bus makers, brought three buses on display, including Pivot series electric city buses and Navigator, a high-end coach, all of which fully demonstrate its latest achievements in new energy bus development.
As a low-floor access electric city bus, Pivot is especially designed for the European market. Equipped with 304 KWh lithium iron phosphate (LFP) batteries and powerful permanent synchronous motor with a maximum torque of 3,600 Nm, the vehicle generates zero emissions and achieves high safety standards and energy efficiency. After being fully recharged, it is able to drive over 300 km. With its AC systems in operation, the bus only consumes 1-1.3 kw/h electricity.
Golden Dragon PIVOT-ELECTRIC
"We will continue to set the trend for the global bus manufacturing industry", said Jiang Yonghui, General Manager of Golden Dragon Overseas Sales Company. In the face of the volatile overseas market conditions, Golden Dragon attaches paramount importance to the cultivation of its market abroad and has been taking a series of active measures to strengthen its presence in the high-end market across the world.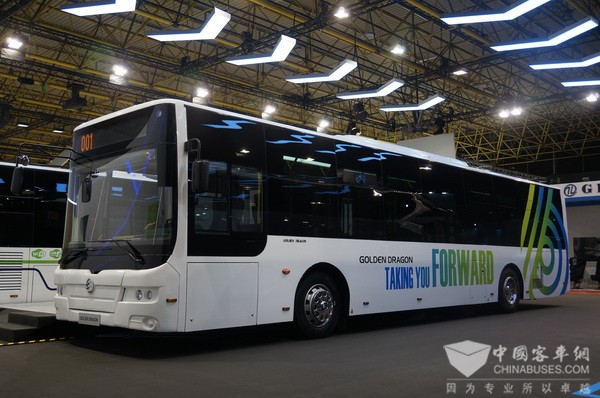 Golden Dragon PIVOT-DIESEL
"Our customers' interest is what we care most. Feedback from our European customers has significantly helped our improve our products and strengthen our overall competitiveness", Jiang points out.
At Busworld Europe 2015, Golden Dragon and its counterpart Ebusco based in Netherlands jointly rolled out a whole aluminum electric bus, which won the Eco-bus Award, making a big splash in the European market. In March, 2016, the two parties successfully secured an order from Transdev from France.
As one of the pioneers in exploring the overseas market, Golden Dragon has already won EU WVTA certificate. So far, its products have established a visible presence in Finland, Netherlands, France and some other European countries.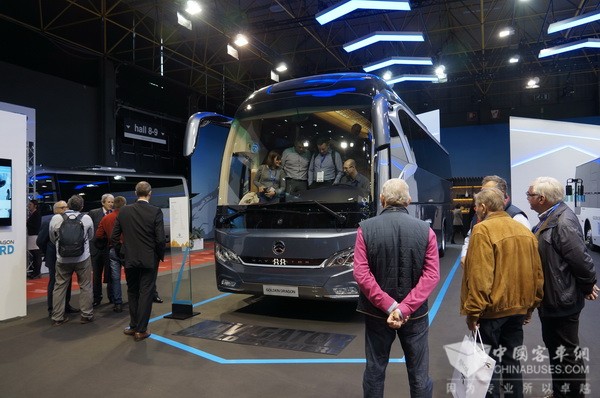 In response to the growing trend of electrification of vehicles, Golden Dragon has long set up its own timetable to commercialize electric buses and coaches. As early as 2002, it started developing new energy buses. It is the first bus maker in China which exported buses with Euro VI emission standards to Europe. In 2011, it established cooperative ties with a sales agent in Israel. In just four years, it gained wide recognition in Israeli market. As of June, 2017, the number of Golden Dragon buses working in Israel had exceeded 1,000 units. So far, Golden Dragon electric city buses can be easily found in Paris and a number of cities in Israel.(www.chinabuses.org)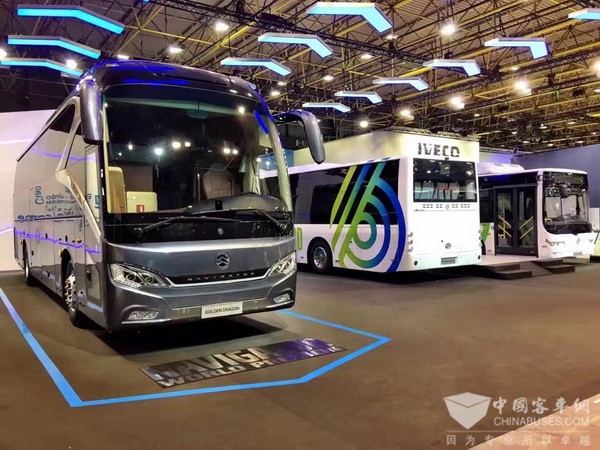 Editor:
Related China Bus News