Golden Dragon Hybrid Buses Working Smoothly for Nine Years in Hangzhou
2017-09-29 Source:www.chinabuses.org
Summarize:On September 10, 2008, a batch of 45 units Golden Dragon hybrid buses officially started operation in Hangzhou So far, these vehicles have been working smoothly for nine years with a mileage of over 500,000 kilometers
On September 10, 2008, a batch of 45 units Golden Dragon hybrid buses officially started operation in Hangzhou. So far, these vehicles have been working smoothly for nine years with a mileage of over 500,000 kilometers.
Currently, about 700 units Golden Dragon hybrid buses are working smoothly in Hangzhou, providing greener and more convenient transport services for local citizens. Over 653 units vehicles have been in service for at least seven years, accounting for over 70% of Golden Dragon hybrid bus fleet.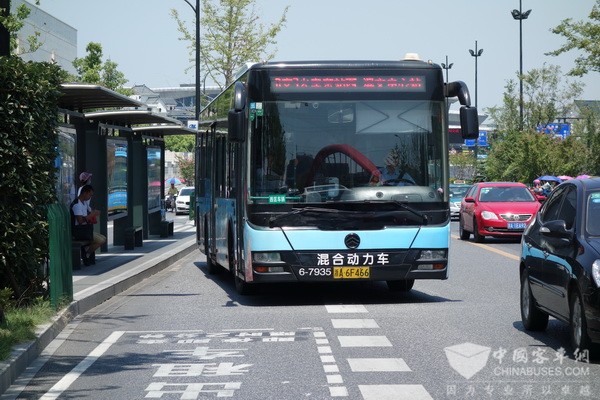 Golden Dragon Hybrid city bus
Hangzhou Public Transport Group officially started its cooperation with Golden Dragon in 2004. So far, the number of Golden Dragon buses operated by the bus operator has exceeded 1,500 units, making up over one quarter of the company's bus fleet.
Golden Dragon Plug-in Hybrid and LNG city buses
"Since 2008, Golden Dragon hybrid buses have injected some new blood to our company and have further improved our services, marking a turning point for our development", said Lu Yi, an employee of Hangzhou Public Transport Group. Both bus drivers and passengers immediately fell in love with Golden Dragon hybrid buses.(www.chinabuses.org)
Editor:
Related China Bus News