Golden Dragon Takes the Lead in Developing Driverless Buses
2017-09-22 Source:www.chinabuses.org
Summarize:In recent years, some internet giants, such as Google and Baidu, together with a number of well known auto brands in the international market, have been all eyeing the huge potential in the driverless market To gain a solid foothold in the global auto market, Golden Dragon is now taking the lead in developing driverless buses
In recent years, some internet giants, such as Google and Baidu, together with a number of well known auto brands in the international market, have been all eyeing the huge potential in the driverless market. To gain a solid foothold in the global auto market, Golden Dragon is now taking the lead in developing driverless buses.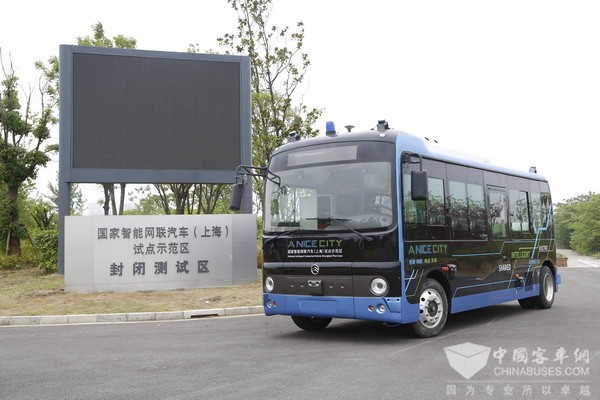 Since its establishment, Golden Dragon has been giving the top priority to technological innovation. It is the first bus maker to roll out new energy buses and high-end buses to meet Euro VI Emission standards. In addition, it is one of the pioneers in the industry which adopt such advanced bus manufacturing technologies as cathode electrophoresis and monocoque body structuring. By joining hands with Netherlands-based EBUSCO, Golden Dragon released a whole aluminum electric bus, which won the Best Eco-friendly Bus at Busworld Expo. At National Intelligent & Connected Vehicle (ICV Shanghai) Pilot Zone, Golden Dragon driverless bus has already been put into trial operation.
"We have been seeking growth through technological innovation and we boast a highly committed and competent R&D team", says Chen Dulian, Deputy General Manager and General Engineer of Golden Dragon.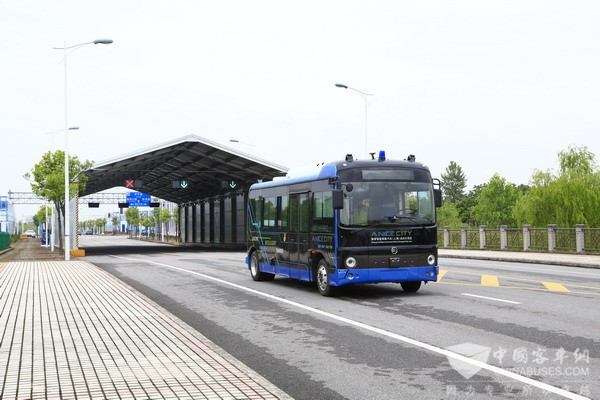 Looking ahead, driverless vehicles, which significantly increase the mobility of human beings and help build modern intelligent transport system, promise a huge market. While developing driverless buses, Golden Dragon has further deepened its understanding of the relationship between vehicles and people.
Behind the driverless vehicles are a number state-of-art technologies which well integrate such factors in vehicle operation as road, sensors, information exchange. While developing driverless buses, Golden Dragon is also exploring a brand new operation mode, transforming its role from an industrial manufacturer to a service provider.(www.chinabuses.org)
Editor:
Related China Bus News