Bonluck High-end Buses Exported to 32 Countries and Regions
2017-09-08 Source:www.chinabuses.org
Summarize:In front of a bus ready for its shipping to Australia, "our bus adopts glass steel as the covering for the luggage compartment, which will greatly increase the lifespan of the vehicle", revealed Zhu Kuisheng In Australia, a bus is usually required to work twenty years On condition that the covering does not rust, the vehicle can continue its operation for another five years
www.chinabuses.org: On September 4, workers on the production lines of Jiangxi Kaima Bonluck Bus Co., Ltd. (also known as BLK) were working against the clock to give a final touch to a number of brand new Bonluck high-end buses.
In front of a bus ready for its shipping to Australia, "our bus adopts glass steel as the covering for the luggage compartment, which will greatly increase the lifespan of the vehicle", revealed Zhu Kuisheng. In Australia, a bus is usually required to work twenty years. On condition that the covering does not rust, the vehicle can continue its operation for another five years.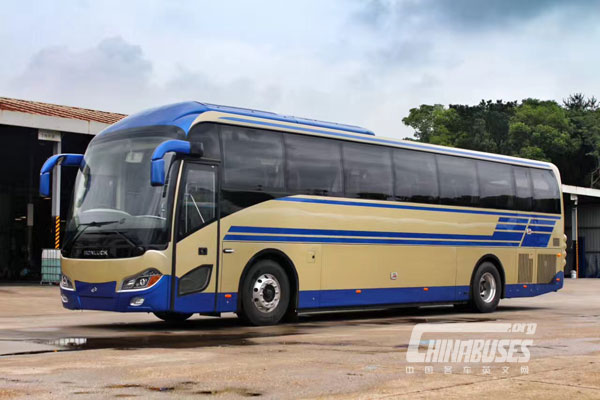 Bonluck bus for Hong Kong market
"Set up in 2007, Bonluck was faced with fierce competition in the low-end bus market. To gain a solid foothold in the cutthroat bus market, we have been aiming high at the more developed high-end markets both at home and abroad", said Li Han, Deputy General Manager of Bonluck. "We also set much higher standards for our buses", Li pointed out. So far, the bus maker has already successfully developed a number of core technologies, such as air suspensions, self-steering system, and active radars. Its U-shaped bus structure has already won the patent from the national government.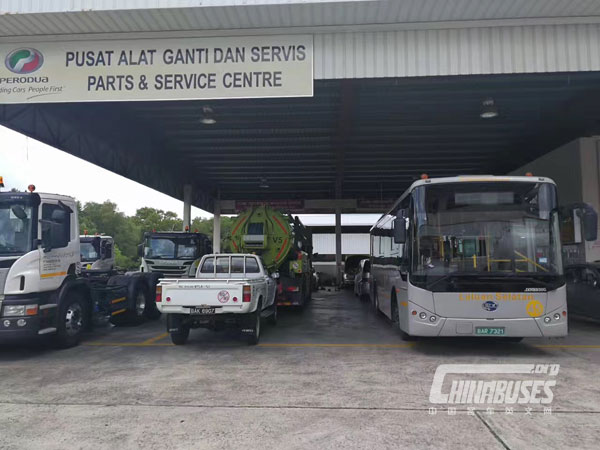 Bonluck bus in Brunei
Currently, Bonluck luxury buses and coaches are commonly seen in Australia or the United States. In Dubai, BLK school buses are serving children, providing safe and comfortable travel services for them. In Hong Kong, Taiwan, and many cities in China, Bonluck buses can also be easily found on the streets.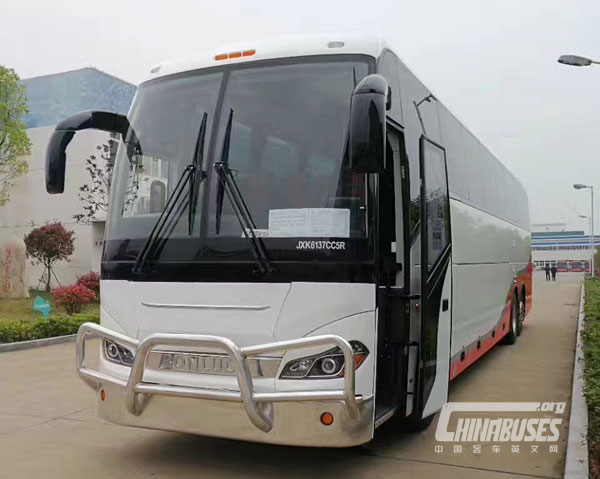 Bonluck bus in Australia
In response to the central government's call for going global, Bonluck has been strengthening its efforts in its overseas expansion. So far, its buses and coaches have successfully made their way to 32 countries and regions across the globe. "This year, our production volume is expected to reach 1,000 units and our total sales revenue is set to reach 420 million RMB. Three years later, we aim to increase our annual sales revenue to 500-800 million RMB", said Li Han.
In recent years, Bonluck has also strengthened its efforts in developing new energy buses and marketing its vehicles in the domestic market. In Nanchang city alone, the number of Bonluck new energy buses has already exceeded 2,000 units.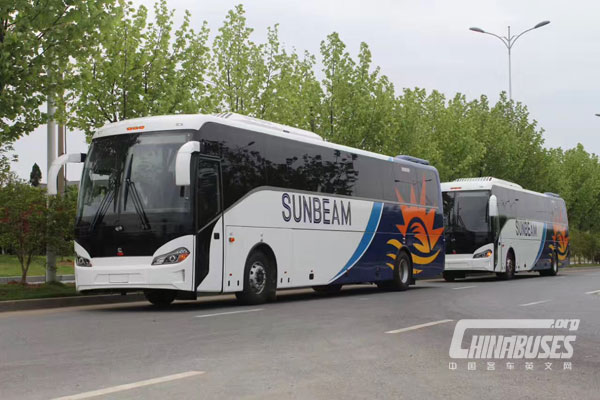 Bonluck bus in Fiji
Editor:
Related China Bus News