Shangrao Bus Turns a New Page
2017-06-05 Source:www.chinabuses.org
Summarize:In June, Shangrao in Jiangxi witnessed a historical moment when B-energy New Energy Commercial Vehicle Project with a total investment of 3 086 billion RMB officially laid its foundation
www.chinabuses.org: In June, Shangrao in Jiangxi witnessed a historical moment when B-energy New Energy Commercial Vehicle Project with a total investment of 3.086 billion RMB officially laid its foundation.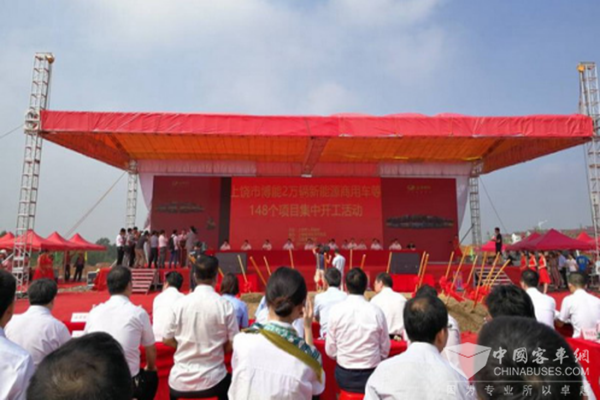 On the basis of the current resources of Jiangxi B-energy Shangrao Bus Co., Ltd. (hereafter referred to as Shangrao Bus), and with the capital injection of B-energy Group, the new project will further integrate the premium resources of new energy buses and key spare parts. By partnering with other leading players in battery industry and electric control sector, the project will be able to roll out 20,000 units buses in various specifications each year, including 15,000 units new energy buses and 5,000 units school buses.
Established over four decades ago, Shangrao Bus is of strategic importance among the emerging industries in Jiangxi province and it is also the only one bus development and manufacturing center in the province.
In recent years, Shangrao Bus has been maintaining a fast growing momentum, especially in school bus sector with its sales ranking among the top few players.
Editor:
Related China Bus News