Bonluck Buses Drive Smoothly on One Belt One Road
2017-05-12 Source:www.chinabuses.org
Summarize:Early this year, Bonluck Bus Co , Ltd (also known as Bonluck) put its 8-meter low-floor access city bus on display at 2017 Pakistan International Automobile and Spare Parts Exhibition in Karachi It successfully won a 100-unit city bus order from a local bus operator Since March, all the buses have been delivered to their customer and put into operation in Multan
www.chinabuses.org: Early this year, Bonluck Bus Co., Ltd. (also known as Bonluck) put its 8-meter low-floor access city bus on display at 2017 Pakistan International Automobile and Spare Parts Exhibition in Karachi. It successfully won a 100-unit city bus order from a local bus operator. Since March, all the buses have been delivered to their customer and put into operation in Multan.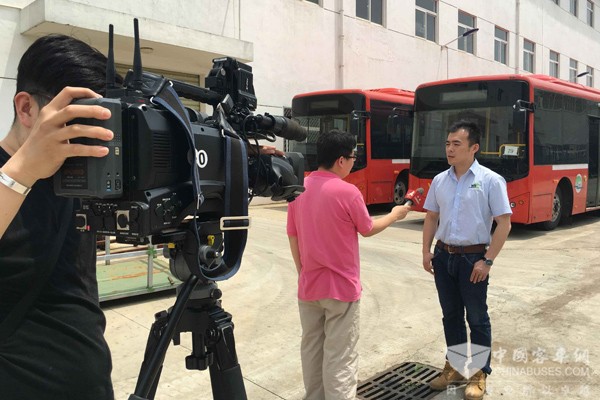 Given its local climate conditions, operation needs and road conditions, Bonluck rolled out the new city bus model to suit the local market. Thanks to the One Belt One Road Initiative, Bonluck is blessed with unprecedented opportunities in its overseas expansion. Still a newcomer in Pakistan, Bonluck has already gained great popularity in the local market and won the confidence of local bus operators.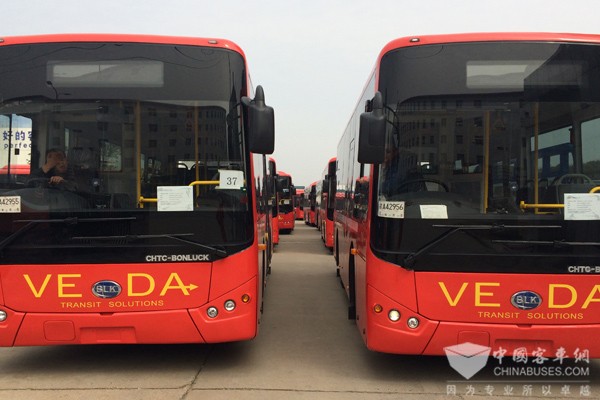 As one of the leading enterprises in Jiangxi's manufacturing industry, Bonluck has made impressive achievements after China's official launch of One Belt One Road Initiative. Bonluck buses have made their way to Pakistan, Vietnam, Thailand and a number of other countries. Moreover, its high-end buses have successfully made their presence in some developed countries, such as Australia and New Zealand. According to the bus maker, its sales reached 12 million USD from January to April this year.
Editor:
Related China Bus News