Asiastar Buses Serve at Yangzhou Jianzhen International Marathon
2017-04-27 Source:www.chinabuses.org
Summarize:On April 23, Yangzhou Jianzhen International Marathon officially kicked off in Yangzhou Asiastar electric buses were designated as the official vehicle for the event, providing green and comfortable transport services for athletes and officials
www.chinabuses.org: On April 23, Yangzhou Jianzhen International Marathon officially kicked off in Yangzhou. Asiastar electric buses were designated as the official vehicle for the event, providing green and comfortable transport services for athletes and officials.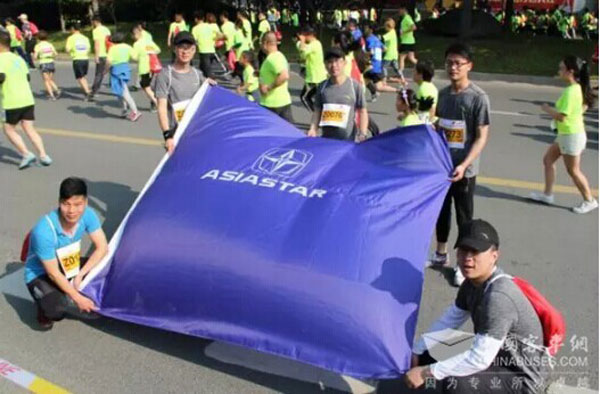 According to Asiastar, the vehicles serving at the event are all YBL6117HBEV. With a more simplified appearance and more inviting interior, the emission-free buses are also equipped with highly intelligent systems, offering all passengers a feel-at-home travel experience.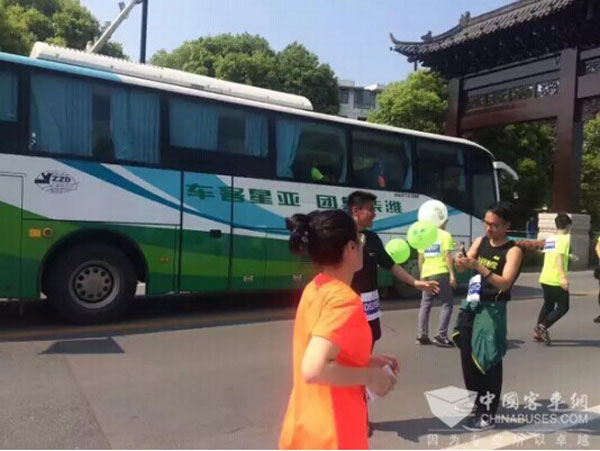 A running club with 40 runners all coming from Asiastar also participated in the marathon event, fully demonstrating the company's unwavering spirit in pushing forward China's bus manufacturing industry to a new historical height.

Editor:
Related China Bus News