88 Units Youngman Electric City Bus Delivered to Pujiang for Operation
2017-01-13 Source:www.chinabuses.org
Summarize:On January 11, a grand ceremony was held in Pujiang county, Zhejiang Province, to mark the delivery of 88 units Youngman electric city bus
www.chinabuses.org: On January 11, a grand ceremony was held in Pujiang county, Zhejiang Province, to mark the delivery of 88 units Youngman electric city bus.
According to the local government, it has taken a number of measures to provide more convenience to local passengers since 2014. In response to the government's call for the construction of green public transportation networks, Pujiang county has introduced Youngman electric city buses to further cut emissions in its urban areas.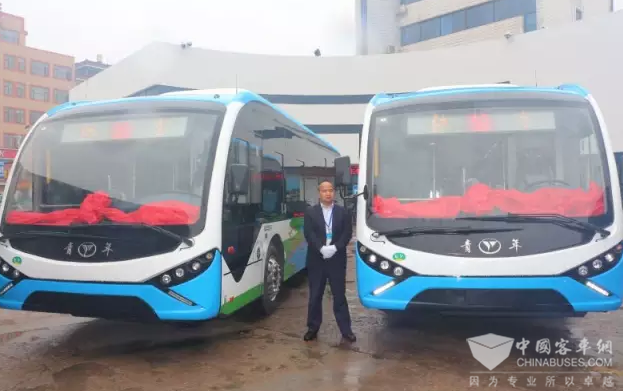 Offering greener public transportation solutions, Youngman 8-meter electric city bus can cut operation costs by 940,000 RMB in ten years and its 10-meter electric city bus can reduce operation costs by 1.26 million RMB. Moreover, they can cut the emissions of carbon dioxide by 18,000 tons and smoke and dust by 30,000 tons in ten years.
Editor:
Related China Bus News