"2016 Saudi Arabia Star" Higer KLQ6122B
2017-01-12 Source:www chinabuses org
Summarize:www chinabuses org: On December 23, 2016, the 11th Great Influence to China Buses Industry Series Activities, organ
www.chinabuses.org: On December 23, 2016, the 11th Great Influence to China Buses Industry Series Activities, organized by Chinabuses.org, were held in Beijing. Higer KLQ6122B won the "2016 Saudi Arabia Star".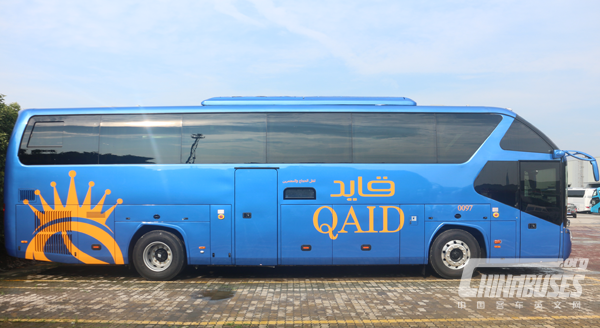 Only making its debut in Saudi Arabia in 2015, Higer KLQ6122B now boasts an accumulated sales volume of 150 units. In 2016, Higer ranked the top place in both the export volume and total export value among all bus brands from China and it continued to be the first choice for pilgrims who are journeying to the holy city Mecca. Also, the royal family of Saudi Arabia has chosen KLQ6122B as their special carrier, providing transportation services between the airport and their royal palace.
Built on the huge success of KLQ6125B, KLQ6122B is another bus in Saudi Arabia with double fronts. Boasting a host of high-end spare parts, an excellent performance, and many travel amenities, the bus has further upgraded both its interior and exterior, making every detail of the vehicle an eye-catcher. So far, KLQ6122B has earned the trust and confidence of many passengers, becoming their all-time favorite bus.
Higer KLQ6122B:2016 Saudi Arabia Star ( ★★★★★)
Parameter
| | |
| --- | --- |
| Bus model | Dreamscape-KLQ6122B |
| Engine model | YC6L310-30 (310hp, China Ⅲ) |
| Dimension(mm) | 12000×2550×3800 |
| Manufacturer's max. total mass | 18000 |
| Max. speed(km/h) | 120 |
Chassis
| | |
| --- | --- |
| Gear Box | Qijiang S6-90 6-speed transmission |
| Clutch | Φ430mm diaphragm spring clutch |
| Suspension system | Multi-leaf spring/ air suspension, Front: 2 airbags, Rear: 4 airbags |
| Brake system | |
| Steering System | Power steering gear |
| Fuel tank (L) | 550 |
Body
| | |
| --- | --- |
| Seats | Luxurious passenger seats |
| Air conditioner (A/C) | Overhead non-independent air-conditioning |
| Audio & video system | DVD, LCD |
| Other facilities | Through luggage compartment; optional toilet; bilateral inner luggage rack (luxurious), air outlet with reading lamp; safe skylights (2 units with electric ventilator); high-mounted brake lamp. |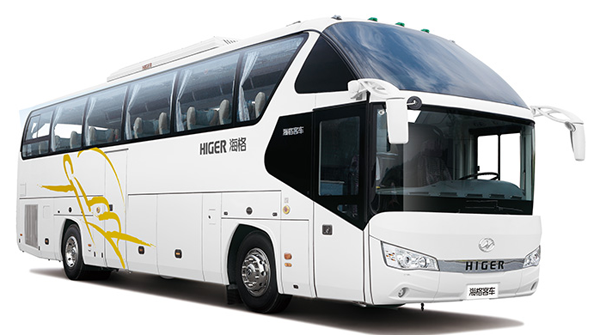 Editor:
Related China Bus News