Zhongtong Witnessed a New Transformation in 2016
2017-01-09 Source:www.chinabuses.org
Summarize:With a total revenue of 8 3 billion RMB, Zhongtong ranked the third place in China's bus manufacturing industry at the end of 2015 Just one year later, on December 30, 2016, the bus maker celebrated that its annual sales revenue broke the threshold of ten billion RMB In 2016, Zhongtong sold 18,000 units buses, ranking the second place in China
www.chinabuses.org: With a total revenue of 8.3 billion RMB, Zhongtong ranked the third place in China's bus manufacturing industry at the end of 2015. Just one year later, on December 30, 2016, the bus maker celebrated that its annual sales revenue broke the threshold of ten billion RMB. In 2016, Zhongtong sold 18,000 units buses, ranking the second place in China.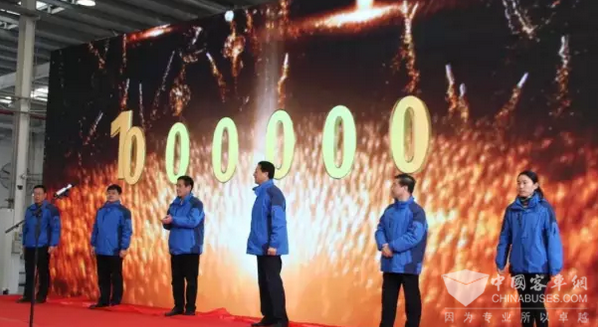 In the past, due to its geographic location, Zhongtong mainly focused on exploring the market in north China. It has been the undisputed No. 1 bus brand in Shandong, Hebei, Shanxi, Shaanxi, Liaoning and Inner Mongolia. In recent years, along with its fast expansion, the company has been strengthening its marketing efforts in south China. In November last year, 200 units new energy coaches were delivered to Shanghai. In Wuxi, Changzhou, Nantong, and Jiaxing, Zhongtong has established a sizable presence. In the same month, Zhongtong new energy coaches first entered Changsha. In addition, 200 units Zhongtong plug-in hybrid city buses were put into operation in Yibin, Sichuan. Zhongtong also secured a major order from Wuhan in June and won the bid for 10-meter electric city buses in August from Shuangliu, Chengdu. In Guangdong, Fujian and Jiangsu, Zhongtong has solidified its position. With its market share approaching 15% in south China, the bus maker now enjoys a more balanced growth across China.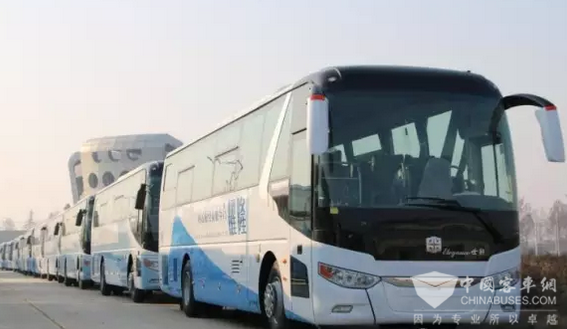 In 2016, Zhongtong's 8-meter electric bus sold over 8,000 units, becoming the most popular new energy bus at 8-10 meters length range. The success of its new energy bus lies in its meticulous care to its vehicle's safety standards, performances and every little detail. With the shift of its emphasis from quantities to quality, Zhongtong has developed a whole spectrum of new energy buses, laying a solid foundation for its continued growth.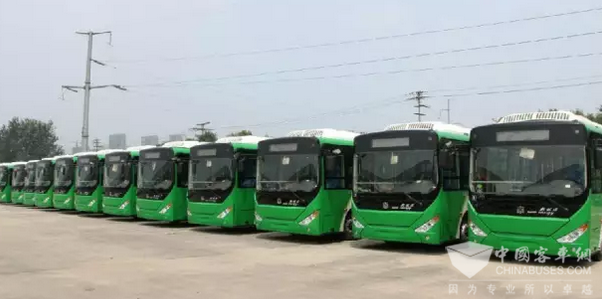 In recent years, the fast growth of Zhongtong can be mainly attributed to the rising popularity of its new energy buses, which have long become synonymous with technological innovation. With its state certified laboratory, technological center and post-doctoral work station, Zhongtong has been carrying out various forms of cooperation with other research institutions and it has further sharpened its overall competitiveness in China's bus manufacturing industry.
In 2016, Zhongtong made several new breakthroughs in its research and development work. In June, its bus intelligent manufacturing mode in the new era of tailor-made product was selected as one of the pilot intelligent manufacturing projects launched by China's Ministry of Industry and Information Technology (MIIT); in October, Zhongtong new energy bus and electromechanical coupling driving system won Governor's Cup Industrial Design Top Prize; in December, three Zhongtong state-level technological achievements successfully passed the appraisals of the panels of judges.
With its steady technological advances, Zhongtong delivered its 20,000th unit new energy bus to its customer in May 2016, marking a new milestone in its history. Apart from its technological innovation and constantly improving product quality and reliability, Zhongtong has also been making tremendous efforts in improving its after-sales services. Within its "5+3 New Energy Bus Service Framework", it has launched a series of activities to better its services for its customers. From April to June, the bus maker mobilized over 3,000 people to conduct safety check-ups for its new energy buses among over 200 bus operators in 20-plus provinces, autonomous regions and municipalities across China. In July, it launched another round of new energy bus safety improvement campaign across the country.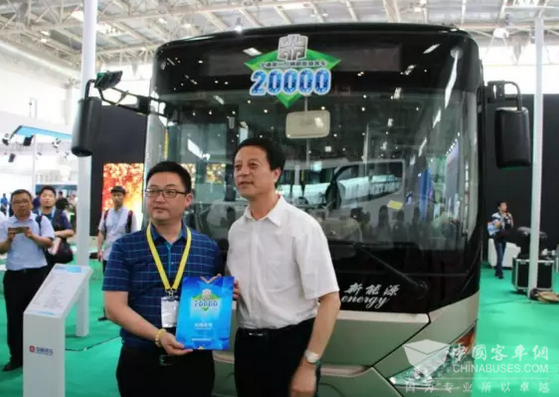 In 2016, Zhongtong comprehensively improved its brand image. In June, it was listed among the 500 Most Valued Brands in China; in December, it won 2016 Shandong Governor Quality Prize. Having been involved in bus manufacturing business for 45 years, Zhongtong is now well positioned to make new splashes in the global bus industry.
Editor:
Related China Bus News