CRRC New Energy Vehicles Won Great Attention from China's Central Television Station
2017-01-05 Source:www.chinabuses.org
Summarize: In the past year, new energy vehicles made by CRRC Times Electric appeared on China's Central Television Station (CCTV) for six times, receiving wide publicity across China
www.chinabuses.org: In the past year, new energy vehicles made by CRRC Times Electric appeared on China's Central Television Station (CCTV) for six times, receiving wide publicity across China.
At FIBA 2015 Men's Basketball Asia Championship, electric buses made by CRRC Times Electric were designated as the official carriers for all players, referees and journalists. At another well-known show, CRRC Times Electric was the focus and was reported for its achievements in maintaining stable growth and realizing a structural transformation. In November last year, CCTV prime time news filed a detailed report on China Power Valley, which is located in Zhuzhou. As one of the pillar enterprises in the valley, CRRC Times Electric is rolling out low-carbon and highly comfortable new energy buses to many cities across China.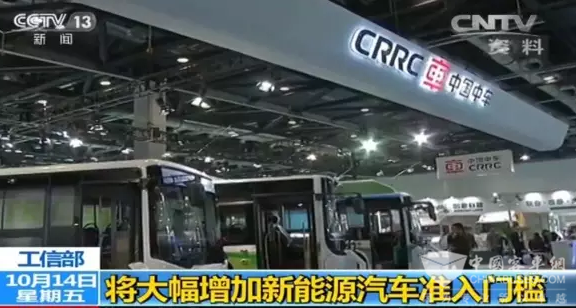 As one of the new energy bus makers chosen as the member of China's national intelligent manufacturing team, CRRC Times Electric has also made significant contributions to the intelligent vehicle manufacturing in China. For this, China's Economic News, a well-known financial program filed a special report on the company.
Apart from all above, CRRC Times Electric also appeared in the second season of Automobile 100 Years History, a documentary showcasing the development of China's automobile industry. In the future, IGBT chips made by CRRC Times Electric, will become the brain of electric vehicles.
Editor:
Related China Bus News