40 Units Higer Buses Start Operation in Macau
2016-10-14 Source:www.chinabuses.org
www.chinabuses.org: During the past weeklong National-Day Holiday, people living in Macau or visiting the city must have been impressed by the yellow three-door buses with super-large glass. Operated by Macau Transmac Co., Ltd. (hereafter referred to as TRANSMAC), a total number of 40 such buses are all manufactured by Suzhou-based Higer.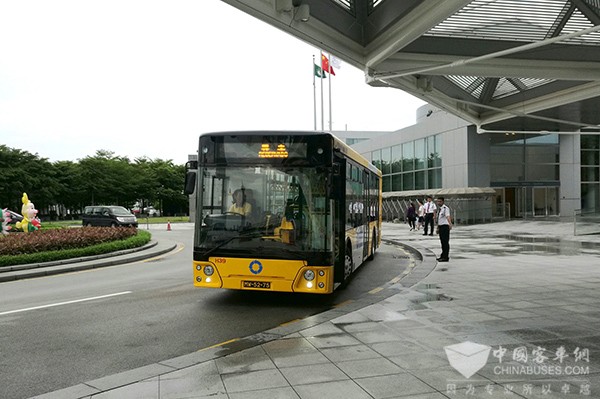 Higer buses in Macau

TRANSMAC is one of the three bus operators in Macau. Since 2016, the city introduced new buses with three doors in order to meet the rising passenger volume, further improve the public transportation efficiency and offer more comfortable travel experiences for all passengers.

As the most advanced public carriers in Macau, the 40 units Higer three-door buses have already won wide acclaims since their arrival in September. On their first day operation, Lin Yanxin, the director of Macau Transport Bureau, rode the bus in person and was impressed by its performance. Managerial staff from Macau New Times and Macau Bus, other two major bus operators in the city, also raised their thumbs after taking a ride with the vehicle. Macau citizens, especially young people, have also shown their admirations to the fashionable design, cozy interior and spacious room of Higer buses.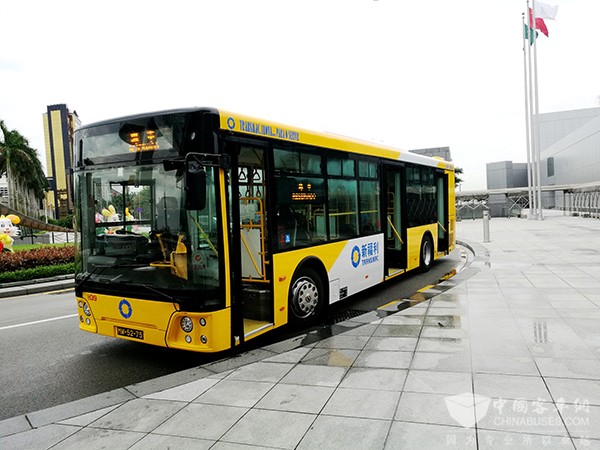 Higer buses in Macau

Behind the praises and popularity of Higer buses is the bus maker's relentless pursuit of craftsmanship. Before the operation of the 40 units three-door buses, Higer has already established a sizable presence and won wide recognition among the citizens in Macau. The new three-door buses, with eye-catching yellow color and low-floor access, further speed up the time for loading and unloading passengers. Having adopted 2x1 seat layout, the vehicle has more spacious standing room and thus has increased its passenger loading capacity from 70 to 90 persons. In addition, the driver's cockpit has much better views, adjustable meter panel and air-cushioned seats, which enhance the overall safety standards of the vehicle and help reduce driving fatigue for bus drivers. The super-large side glass makes the interior brighter and offers wider views for passengers. LED lamps on the vehicle also boast long life-expectancy and high energy efficiency, which help bus operators reduce their overall maintenance costs.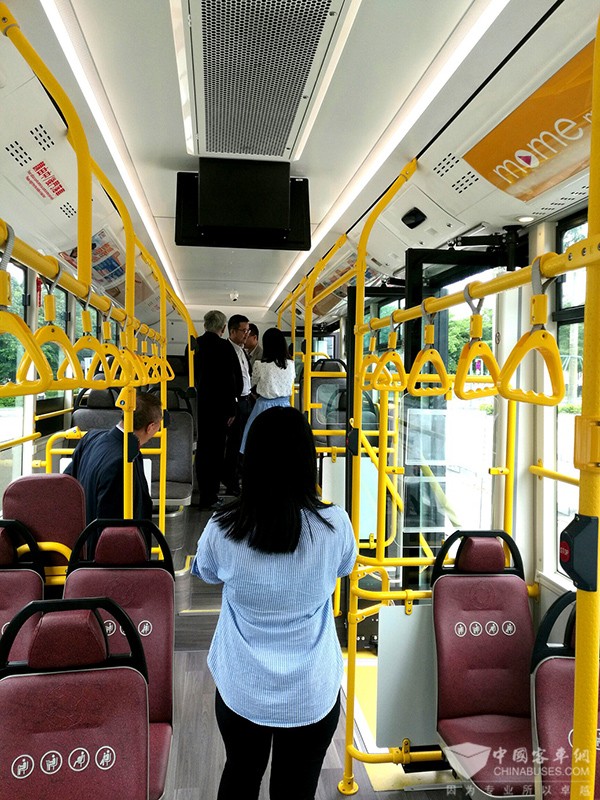 Inside decoration of Higer buses

It is believed that the operation of the 40 units Higer buses will not only increase the passenger loading capacity of TRANSMAC, but also further optimize the public transport networks in Macau, attracting more citizens to adopt a low-carbon life-style.

Editor:
Related China Bus News