Higer Travel Coaches Won Positive Feedback in Golden Week Holiday
2016-10-12 Source:www.chinabuses.org
www.chinabuses.org: In the just ended weeklong National Day holiday also known as Golden Week Holiday, Suzhou received 6.54 million visitors from both home and abroad, up by 1.7% year on year. The city pocketed a revenue of 7.887 billion RMB in the tourism sector, up by 7.5% year on year. A survey showed that tourists have been generally satisfied with the overall services in the city.

The great popularity of Suzhou city among tourists is not possible without Higer new energy bus fleet, which has provided transportation services for 75,000 passengers during the National-Day holiday. No complaint has bee made concerning the service of Higer travel coaches.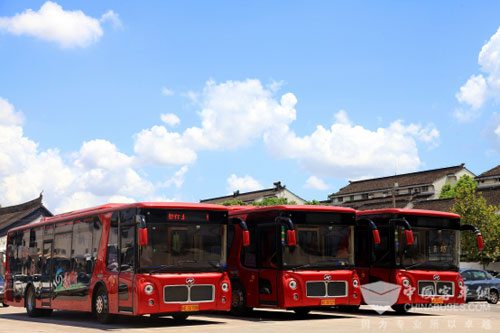 Higer 12-meter tourist bus

To meet the explosive demand for transportation services during the seven-day holiday, Suzhou rolled out a special transportation program called Suzhou Convenient Tour. The program designates only Higer new energy buses as its official carriers, which travel among various scenic spots, hotels, commercial streets, train stations, and airport. In an effort to provide the best services for customers, Suzhou Convenient Tour has optimized several urban travel routes, making sure that tourists can get to their destinations in the shortest time possible. Higer plug-in hybrid bus measuring 12-meters in length plays a dominant role in the Suzhou Convenient Tour program. With a low noise level and much reduced emissions, the vehicle is highly environmentally friendly and reliable. In addition, its design is fully in line with the overall temperament of the city and its low-floor access, cozy soft seats, and electronic guides with eight languages offer passengers unparalleled travel experience. Mr. Wang, together with his parents, from Beijing, expressed his family's satisfaction with the vehicle and its services.

Soon, Suzhou Convenient Tour is going to open Tianpingshan Red Maple Viewing Route and Dongshan Travel Route to meet tourists needs. Higer new energy buses are set to leave you a memorable travel experience.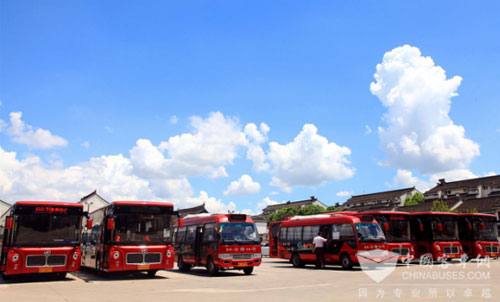 Higer 12-meter tourist bus
Editor:
Related China Bus News