Weichai WP13 Sales Breaks 10,000 Units
2016-07-18 Source:www.chinabuses.org
Summarize:www chinabuses org: On July 12, Weichai Power held a grand ceremony at its Land King Production Base No 2 Facto
www.chinabuses.org: On July 12, Weichai Power held a grand ceremony at its Land King Production Base No. 2 Factory to celebrate the 10,000th unit WP13 engine going off the production line.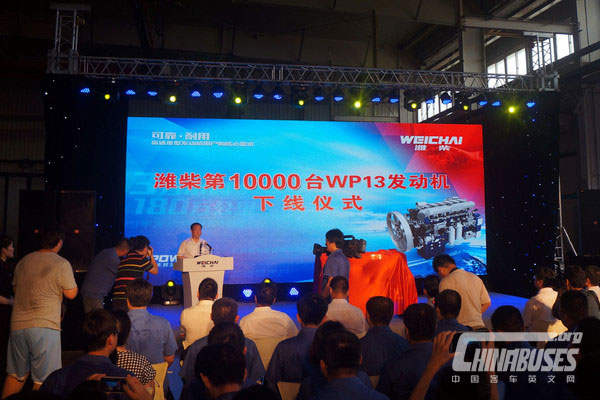 Just making its debut in 2015, WP13 is a powerful engine with high reliability, low fuel consumption and high environmental-friendliness. In 2015 alone, the sales volume of WP13 exceeded 5,000 units. To date, it has become China's first 13L engine with a sales volume of over 10,000 units. In addition, it accounts for 53.72% in the 480 horse power heavy-duty truck market, way ahead of its rivals in the high horse power locomotive market.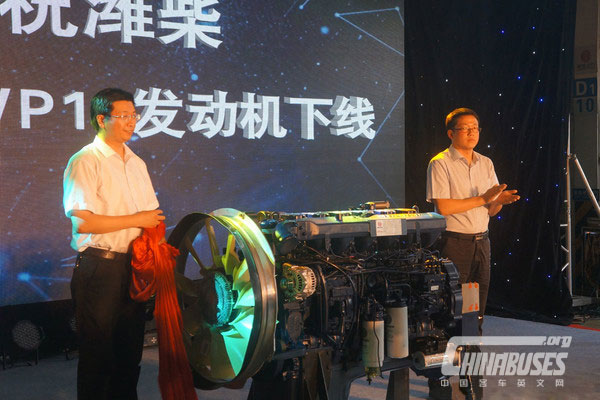 Statistics show that the sales volume of heavy-duty trucks reached 337,900 units in the first half of 2016 in China, up by 14% year on year. In the meantime, the heavy-duty truck with engines higher than 400 horsepower has seen its sales double, indicating that China's logistic industry is becoming increasingly characterized by high efficiency and intensiveness.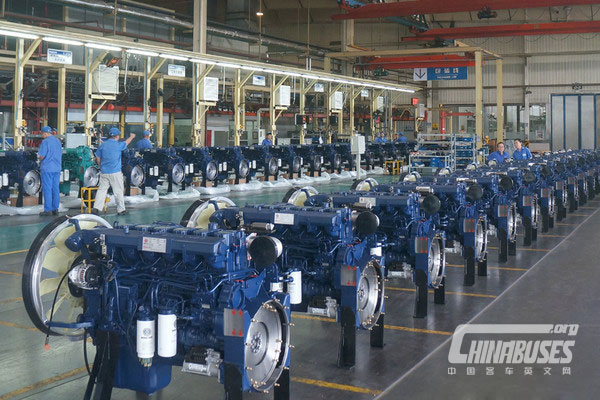 Editor:
Related China Bus News