2016 ZF Global Press Event
2016-06-28 Source:www.chinabuses.org
Summarize:On the Global Press Event, roundabout 150 journalists received first-hand information about ZF's innovations and expertise, characterizing the future of commercial vehicles.
www.chinabuses.org: What are the key trends for the commercial vehicle industry as it heads into the future? What products and competencies does a leading technology company need along the way? And is it possible to create innovations that enhance safety and efficiency?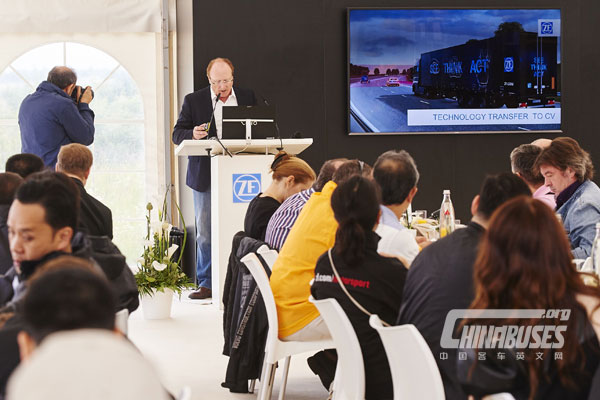 During the 2016 Global Press Event, ZF presents its answers to these questions in the run-up to this year's IAA Commercial Vehicles. The ZF Innovation Truck 2016 in particular incorporates solutions to these questions as well as the vision of accident-free traffic ("Vision Zero"). The integration of TRW into ZF means the company is now better placed than ever to help decisively shape the future of Commercial Vehicles. The triad of "See – Think – Act" constitutes a guiding principle for the company itself and also a unique selling proposition for its technology innovations.
Editor:
Related China Bus News