Guilin Daewoo Bus Serves the 11th China-ASEAN Expo 2014
2014-09-30 Source:www.chinabuses.org
Summarize: The other day, the 11th China-ASEAN Expo was held in Nanning, Guangxi and Guilin Daewoo Bus showed its GL6122HCD bus of big capacity on the exhibition, quite attractive
www.chinabuses.org: The other day, the 11th China-ASEAN Expo was held in Nanning, Guangxi and Guilin Daewoo Bus showed its GL6122HCD bus of big capacity on the exhibition, quite attractive.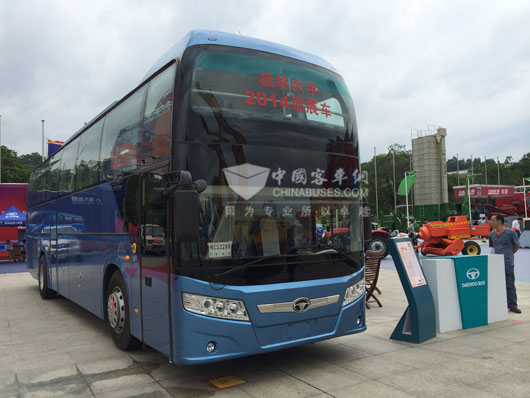 Taking the opportunities of China-ASEAN FTA, Guilin Daewoo Bus changes the product development lines and turns its focus on new vehicles upon the market demand, striving for the new breakthrough during the fast growth of China-ASEAN FTA. Daewoo GL6122HCD luxury buses are designed for the passenger transport in the densely populated region where the processing industry is developed in Southeast Asia, available for the complex road conditions locally.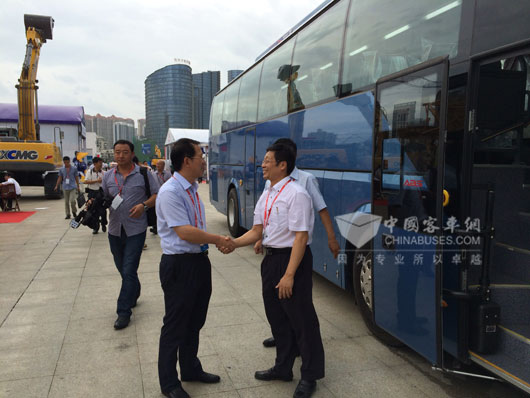 As the Chinese bus builder, Guilin Daewoo Bus wins good brand reputation for qualified service as well as individual configuration, continuously adding brilliance for the strategic cooperation partnership with the countries of ASEAN, performing well in overseas sales market.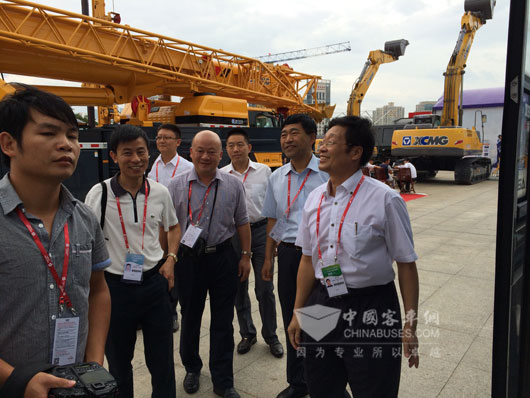 Editor:
Related China Bus News