Summarize:
On August 24, Yutong officially released a business report. According to the report, the bus maker sold 20,588 units buses & coaches in the first half of this year, up by 38.19% year on year.
From January to June this year, Yutong sold 9,922 units large-and medium-sized coaches, 3,011 units city buses, and 2,588 units school buses with their respective market share reaching 58.2%, 21.7% and 61.8% respectively. Compared with figures in 2020, Yutong has further solidified its position in the market.
In the same period, it realized an operating revenue of 9.806 billion RMB, up by 28.83% year on year. Its net profit attributable to shareholders stood at 145 million RMB, up by 130% year on year.
In the overseas market, Yutong has exported over 78,000 units buses & coaches to overseas customers across the globe.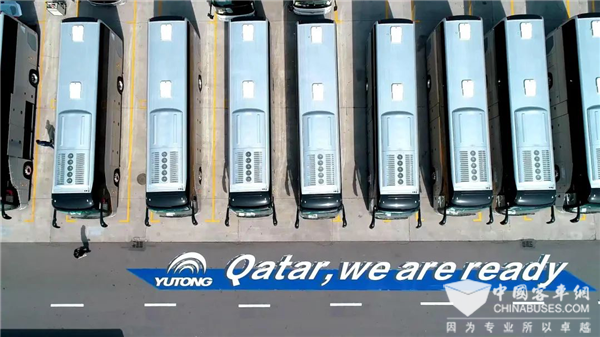 As the leading player in China's bus market, Yutong is committed to making technological innovations. In the first half of this year, the company's R&D spending reached 630 million RMB, accounting for 6% of its operating revenue. According to Yutong, it primarily made investments in autonomous driving, intelligent safety system, fuel cell technology, electric powertrain systems and T7 high-end business vehicle.
So far, Yutong autonomous driving buses have been operating smoothly for over 900 days with an accumulated mileage of over 710,000 km in Chongqing, Guangzhou, Zhengzhou and Hainan, etc., providing transportation services to over 360,000 passengers.
In 2009, Yutong started developing fuel cell buses. It obtained China's first certificate for producing fuel cell buses. Moreover, it built the first hydrogen refilling station in Henan and Battery & Hydrogen Energy Engineering Research Center. In 2019, Yutong became qualified for operating fuel cell buses. So far, over 300 units Yutong fuel cell buses have been put into operation with an accumulated mileage of over 20 million km.
In 2021, with a brand value exceeding 60 billion RMB, Yutong was listed as one of the Top 500 Most Valued Brands. In addition, it has won a number of awards, including the highly coveted Red Dot Award, A Model Manufacturer Award, High Quality Bus Award, etc.