Summarize:
According to the latest statistics released by China Association of Automobile Manufacturers (CAAM), China's sales volume of light buses reached 24,744 units in November, up by 51.5% year on year. SAIC Maxus, in particular, has been leading the industry's robust growing momentum for seven consecutive months with its monthly sales volume reaching 6,771 units and monthly growth rate reaching 88.24% in November.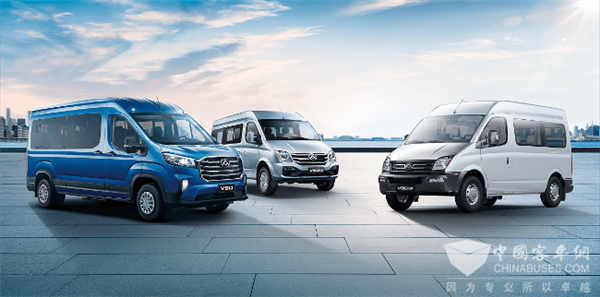 From January to November this year, SAIC Maxus reported a total sales volume of 50,786 units light buses, up by 83.08% year on year and its market share reached 27.6%.
Fully committed to serving its customers across the globe, SAIC Maxus has already built a well-connected global sales network. Currently, its light buses are being sold simultaneously in 48 countries and regions across the globe. So far, it has provided high-quality transportation services to over 200,000 passengers around the world, fully showcasing the formidable strengths buses made in China.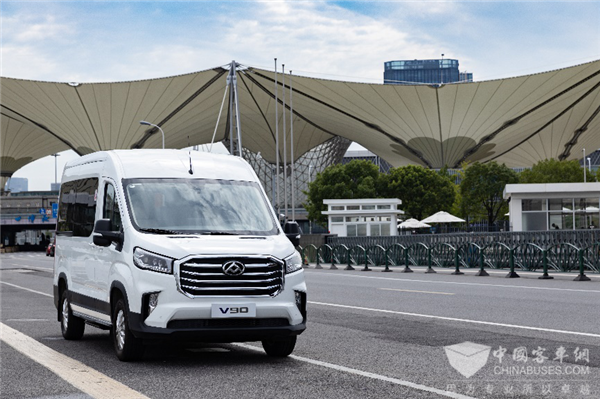 As one of the key products of SAIC Maxus, V80 has already been put into service by such globally renowned logistic brands as FedEx, Australian Postal Service, Norway Postal Service, British Royal Postal Service, Irish National Postal Service.
Since its entry into the European market, EV30 has quickly gained great popularity among customers. In China, EV30 has been serving a number of customers, such as Shanghai Binglan Logistic Co., Ltd.
In the face of the fast changing market conditions and customers' varied needs, SAIC Maxus has rolled out a number of new vehicles, including fossil fueled vehicles (V90, V80 Plus, V80), electric vehicles (EV90, EV30) and fuel cell vehicles (FCV80).
V90 is equipped with a host of advanced technologies including SAICπ 2.0T diesel engine with National Vi Emission Standards, has won 2020 China Best Ten Engine Award. V80 is more cost effective and achieves higher energy efficiency and higher safety standards. It is ideal for various logistic scenarios. V80 Plus delivers impressive power and superb driving & traveling experiences.
EV80 boasts the highest standards in the world in the area of its innovative technologies and its continuous driving distance. It has won a number of awards, including China Commercial Vehicle Award for its Technological Breakthroughs and UK Green Fleet Best Light Commercial Vehicle Award. Built on the huge success of EV80, EV90 redefines itself in four major areas and has successfully passed 273 stringent tests. It is China's first new energy light bus certified by EU.
In the area of fuel cell buses, SAIC Maxus rolled out FCV80 in 2017. Since then, the vehicle has already realized commercial operation in Shanghai, Foshan, Fushun, Wuxi, etc. with a total combined mileage of over four million km.