Huanghai New Energy Buses Continue to Strengthen Their Presence in South Korea
2021-03-29 Source:www.chinabuses.org
Summarize:On March 18, the first batch of 6 units Huanghai new energy buses was shipped from Dandong Port to South Korea...
On March 18, the first batch of 6 units Huanghai new energy buses was shipped from Dandong Port to South Korea. According to Huanghai, it received an order of 9 units new energy buses from South Korea in January this year. For the whole year, the bus maker plans to deliver over 100 units new energy buses to the country, providing greener and more convenient public transportation services for residents in the country.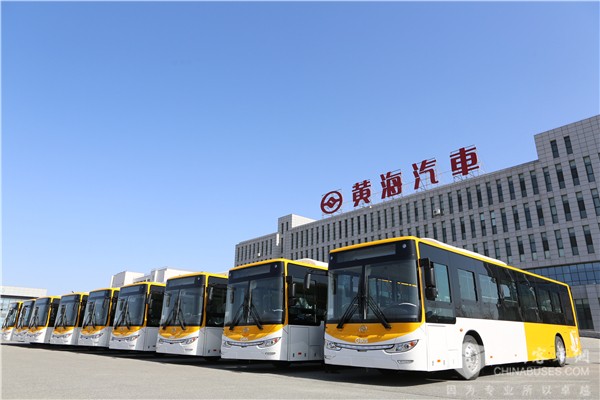 With extremely attractive appearance and more spacious room for passengers, Huanghai electric buses provide more comfortable travel experience for both passengers and bus drivers. With wider entry and exit and low floor access, they further facilitate passengers' boarding process. Thanks to its highly efficient water-cooling system and permanent magnetic synchronous motor as well as its electric motor, motor control and battery case all of which reach a protection level of IP68, they achieve higher safety standards. The USB portals mounted under the passengers' seats, the ringing-button-to-get-off and special area for those passengers with wheelchairs on Huanghai electric buses fully meet passengers' varied needs.
In 2020, Huanghai exported 34 units buses to South Korea. Since their arrival, they have been working smoothly in Seoul, Busan, and Changwon.
Since 2015, South Korean government rolled out a series of preferential policies to promote the new energy vehicles. In April, 2018, Sum Global from South Korea contacted Huanghai. After several rounds of negotiations in nearly six months, the two parties finally reached an agreement. Then, Huanghai developed two new energy buses and delivered them to Sum Global for trial operation. Thanks to their smooth operation, Huanghai soon exported a batch of new energy buses in March, 2020. Despite COVID-19, it secured new energy bus orders from Seoul, Busan, Changwon, etc.
To fully comply with the laws and regulations in South Korea, Huanghai held many rounds of talks with Sum Global and conducted market surveys in the country. Its 11-meter, 10.9-meter and 9.6-meter electric city buses have all obtained certification from South Korea and thus are qualified to hit the road in the country.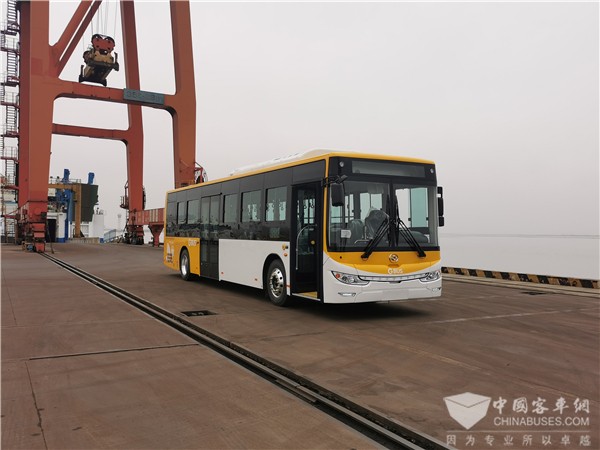 Considering that there are many sharp slopes in some cities in South Korea, Huanghai has put the power batteries on the top of its electric buses and mounted two electric motors on each bus. According to the bus maker, its 9.6-meter electric bus is scheduled to make its debut in the country in May this year.
According to Huanghai, it is planning to roll out more diversified bus products for South Korean customers. In addition, it will further strengthen its after-sales services and jointly establish SKD and CKD factories in the country.
Huanghai started developing new energy buses in 2006. In earlier 2007, it established Huanghai Electric Bus Research Institute. In June, 2009, it obtained the new energy bus production permit from the government. By working closely with a number of companies from both home and abroad, it has successfully developed a wide spectrum of new energy buses targeted for various working scenarios.
Editor:Lucy
Related China Bus News