Foton AUV BJ6122 and BJ6906 Coaches Delivered to Aba for Operation
2021-03-18 Source:www.chinabuses.org
Summarize:a batch of Foton AUV BJ6122 and BJ6906 coaches were officially delivered to Jiuhuang Transportation Group Co , Ltd (hereafter referred to as Jiuhuang Transportation) in Aba Prefecture, Sichuan province
Recently, a batch of Foton AUV BJ6122 and BJ6906 coaches were officially delivered to Jiuhuang Transportation Group Co., Ltd. (hereafter referred to as Jiuhuang Transportation) in Aba Prefecture, Sichuan province.
Established in 2003, Jiuhuang Transportation is the leading carrier in Aba prefecture. Thanks to the region's rich tour resources, the demand for transportation services has been growing steadily each year.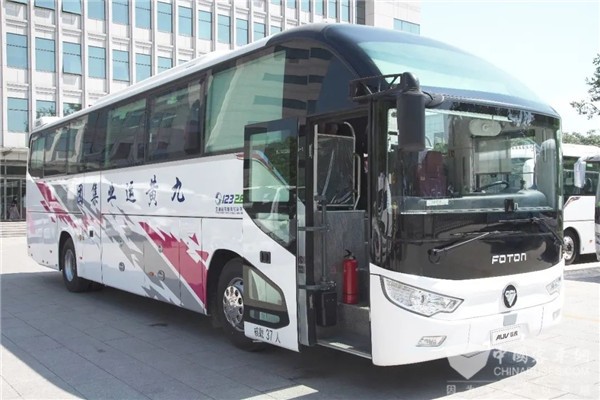 After introducing a batch of Foton AUV BJ6122 and BJ6906 coaches in 2020, Jiuhuang Transportation placed another order on them earlier this year.
Enjoying great popularity among customers, BJ6122 and BJ6906 possess eye-catching appearances and achieves higher safety standards and fuel economy.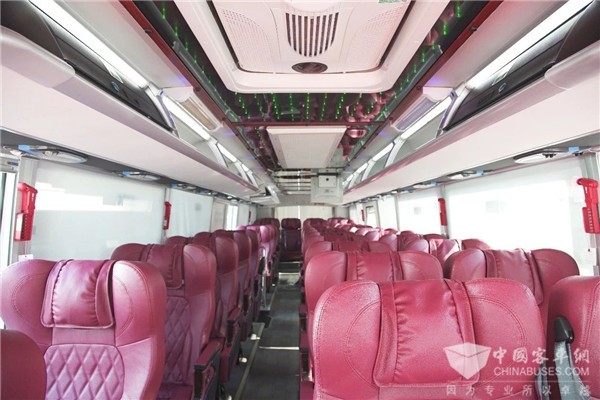 BJ6122 has won the High-end Travel Coach Star award and enjoys a great popularity in the market. Equipped with Weichai 336 engine, Fast transmission gearbox, it has Karaoke singing facilities, a refrigerator and lamps which can create particularly relaxing atmosphere for passengers. BJ6906 is another fist product from Foton AUV for the high-end passenger transportation market. With a luxury interior, it provides more travel comforts for passengers.
With rich experience in coach development, Foton AUV rolled out comprehensive transportation solutions for Jiuhuang Transportation, fully addressing the bus operator's major concerns.
Editor:Lucy
Related China Bus News