Over 100 Units Foton AUV Buses Put in Service for See You in Beijing-Winter Sports Event
2021-02-19 Source:www.chinabuses.org
Summarize:In Yanqing, located in north Beijing, 24 units Foton AUV buses, including 12 units BJ6117 and 12 units BJ6906 were put in full service In Zhangjiakou, 80 units Foton AUV buses, including 60 units Bj6956 fuel cell buses and 20 units BJ6123 fuel cell buses
From February 16 to 26, See You in Beijing-Winter Sports Event is held at the major venues of 2022 Beijing Winter Olympic Games, including Yanqing and Zhangjiakou. The event is seen as an important trial for the upcoming Winter Olympic Games. Over 100 units Foton AUV buses were put into service.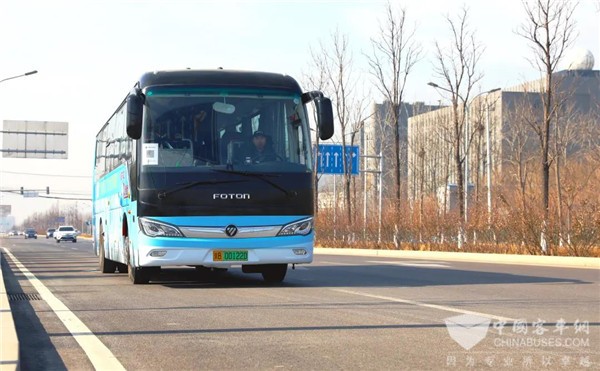 In Yanqing, located in north Beijing, 24 units Foton AUV buses, including 12 units BJ6117 and 12 units BJ6906 were put in full service. In Zhangjiakou, 80 units Foton AUV buses, including 60 units Bj6956 hydrogen fuel cell buses and 20 units BJ6123 hydrogen fuel cell buses, went operation. All these buses have ensured the highest standard sports event with the unprecedented environmental friendliness.
An after-sales service team with nearly 100 service engineers was sent to Yanqing and Zhangjiakou to provide timely and high-quality services to all Foton AUV buses. Foton AUV service engineers are working 24/7 to make sure the smooth operation of every bus. Two units service back-up vehicles and spare parts were made ready to deal with emergencies.
Apart from their impressive environmental friendliness, Foton AUV buses deliver impressive power performances and achieve a superb level of intelligence.
Thanks to its rich wind and solar power resources, Zhangjiakou has already established China's first State-level Renewable Energy Demonstration Zone. As the co-host city of 2022 Beijing Winter Olympic Games, the city is actively promoting the commercial operation of hydrogen fuel cell buses.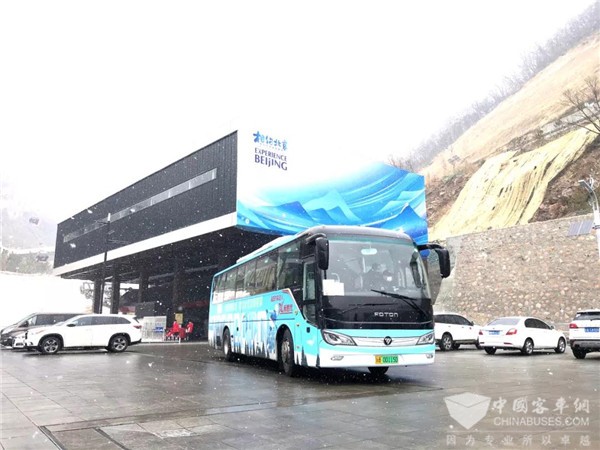 Since 2015, Foton AUV has been closely working with Zhangjiakou and has put over 100 units hydrogen fuel cell buses into operation in the city, providing greener and more comfortable travel services for local residents.
To ensure their smooth operation of all buses in low temperatures, Foton AUV hydrogen fuel cell buses went through a series of operation tests in extremely low temperatures in Hailaer in Inner Mongolia at the end of 2018.
Editor:Lucy
Related China Bus News