XKIT Exports 530 Units Vehicles to Customers in Egypt for Operation
2021-01-24 Source:www.chinabuses.org
Summarize:Xiamen King Long International Trading Co , Ltd a fully owned subsidiaryof King Long, put 530 units vehicles on a ship bound for Egypt, ushering in a new era for its globalization drive
On January 22, Xiamen King Long International Trading Co., Ltd. (hereafter referred to as XKIT), a fully owned subsidiaryof King Long, put 530 units vehicles on a ship bound for Egypt, ushering in a new era for its globalization drive.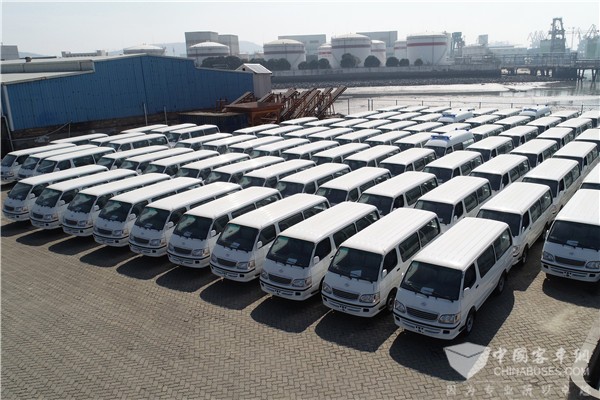 According to XKIT, the delivery consists of 330 units King Long light buses and 200 units vehicles manufactured by Fujian Motor Industry Group (FJMG). After their arrival in Egypt, these vehicles will be immediately handed over to XKIT's sales agent in the country.
Since its establishment, XKIT has been devoted to further strengthening marketing efforts in the global market. The most recent delivery of 530 units vehicles is a concrete achievement of its efforts.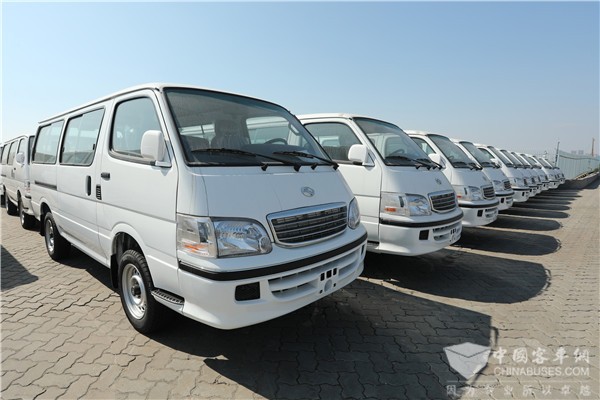 In addition, XKIT has been deepening its cooperation with its parent company FJMG and other subsidiaries to promote the sales of buses, vehicles and engineering machinery in the global market. On the back of its parent company's global after-sales service networksand rich experience in bus making, XKIT is better positioned to market greener and more comfortable passenger transportation solutions for customers across the world.
"We are also building our own cross-border online sales platform and promoting the digitalization of international trade in response to the changing global market", said Jin Shoulin, Deputy General Manager of XKIT.
As one of King Long's key overseas markets, Egypt has embraced King Long buses & coaches for more than a decade. Thanks to their high quality and high reliability, the bus maker has been gaining fast growing popularity in the country. So far, it has delivered 38,000 units bus & coaches in complete or knockdown forms to its customers in Egypt.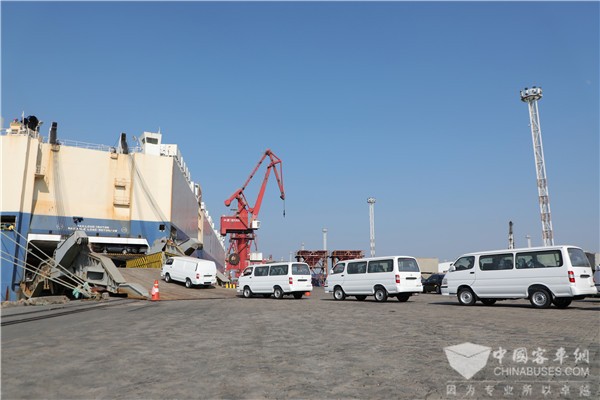 Despite all the negative impacts of COVID-19 in 2020, King Long managed to deliver 3,879 units light buses to Egypt, further solidifying its leading position in the country. Statistics also show that the bus maker realized an export volume of 8,555 units buses & coaches in the whole year with its products making their entry to 63 countries and regions across the globe. Among all bus brands in China, King Long ranked the first place in terms of export volume in 2020.
Headquartered in Xiamen, a coastal city of strategic importance along the Belt & Road, King Long officially launched its overseas marketing in 2000. In just two decades, it has built well-connected marketing and after-sales services networks across the globe. So far, over 110,000 King Long buses & coaches have made their way to more than 140 countries and regions across the globe, making King Long the top Chinese bus brand in the overseas market.
With the establishment of Xiamen Free Trade Experiment Zone and BRICS Partnerships on New Industrial Revolution Innovation Base, King Long is determined to further integrate itself into the global market.
Editor:Lucy
Related China Bus News