Golden Dragon ASTAR Autonomous Driving Buses Start Operation in Wuhan
2021-01-22 Source:www.chinabuses.org
Summarize:On January 12, Golden Dragon ASTAR autonomous driving buses officially ASTARted operation at Longlingshan, a popular tourist attraction in Wuhan
On January 12, Golden Dragon ASTAR autonomous driving buses officially ASTARted operation at Longlingshan, a popular tourist attraction in Wuhan.
Measuring 6 meters in length, ASTAR autonomous driving bus is an ideal choice for passenger transportations in tourist attractions and between communities and subway stations.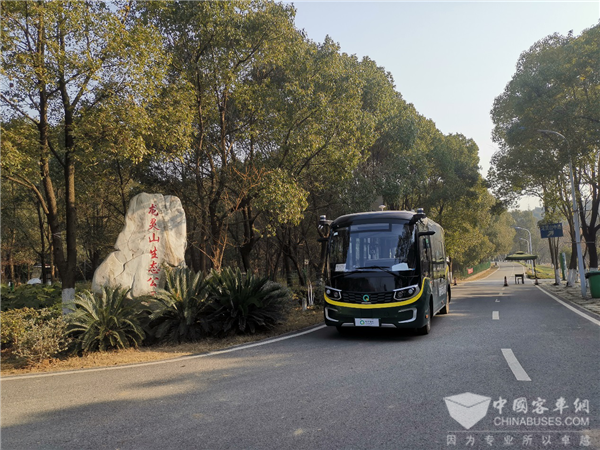 So far, ASTAR autonomous driving bus has made its presence in Hangzhou, Suzhou, Xiamen, Shenzhen, Wuhan and Erdos. Being able to reach a speed of 50 km/h, it has accumulated mileage of over 100,000 km. In addition, it has sold over 1,500 units and is set to serving passengers in Beijing, Guangdong, Fujian, Jiangsu, Zhejiang, Sichuan and Shaanxi, etc.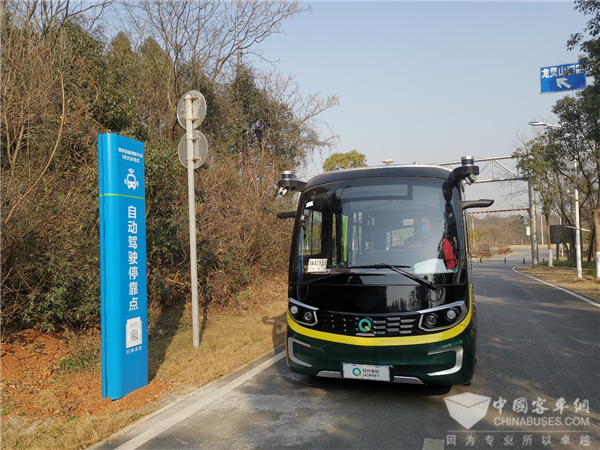 At 2020 World Intelligent Connected Vehicle Conference, ASTAR autonomous driving bus won Excellent Autonomous Driving Solution. It also won an Outstanding Performance award at 2020 EB-PAC China New Energy Bus Performance Competition.
Editor:Lucy
Related China Bus News