Zhongtong Bus Obtains the First License Plate for Internet-connected Vehicle Trial Operation in Liaocheng
2020-12-28 Source:www.chinabuses.org
Summarize:On December 25, Liaocheng Internet-connected Vehicle Trial Operation Press Conference & the Launch of the First Plate for Internet-connected Vehicles Trial Operation was held in the city Liaocheng officially obtained the first plate, fully prepared to promote the construction of more intelligent public transportation networks
On December 25, Liaocheng Internet-connected Vehicle Trial Operation Press Conference & the Launch of the First Plate for Internet-connected Vehicles Trial Operation was held in the city. Liaocheng officially obtained the first plate, fully prepared to promote the construction of more intelligent public transportation networks.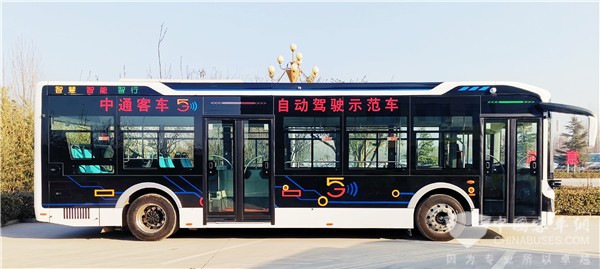 According to Liaocheng New Energy Vehicle Industry Development Plan (2019-2022), the city attaches paramount importance to developing internet-connected vehicles. In the city's 2020 Government Report, it has been clearly stated that it will give full support to the trial operation of Zhongtong autonomous driving buses. So far, the city has already built 11 5G stations with 5G signals covering all its areas. In addition, road improvement has been made and all sensing systems, intelligent signal lights, warning signs and roadside units have been installed and tested.
In the live-streaming show, Zhongtong internet-connected bus performed a series of complex tasks, fully demonstrating its incredible agility and maneuverability. "By taking this great opportunity for open road trial operation, we will closely monitor our vehicle's operation data and fully support the building of intelligent urban public transport networks in urban areas", said Fu Baolun, Chairman of the Board of Zhongtong.
As one of the pioneers in China's bus manufacturing industry, Zhongtong launched the development & research of autonomous driving buses, assisted driving and internet-connected buses in 2016. Since then, it has overcome a host of difficulties and made a series of technological breakthroughs.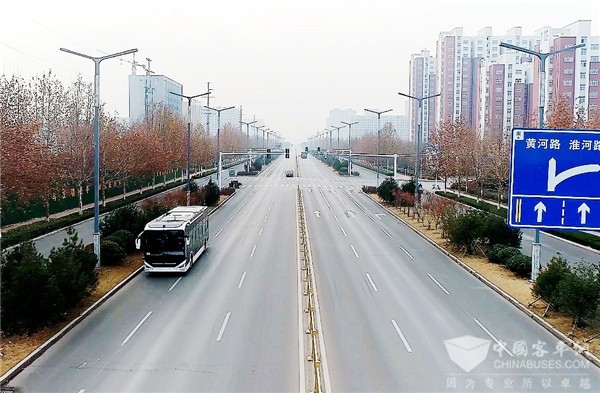 In 2018, Zhongtong revealed China's first 10-meter 5G-connected wheel-drive bus, which later won 2020CAB-C China Autonomous Driving Bus Performance Competition First Prize. In August 2020, Zhongtong's second generation intelligent bus, equipped with road-vehicle coordinated V2X communication, 5G long-distance driving, panoramic sensing technology, high-precision laser radar, millimeter wave radar, high-definition camera and maps, officially went off the production line. Reaching L4 intelligence level, the bus has been in smooth trial operation with an accumulated mileage of over 30,000 km.
Moreover, Zhongtong has launched intelligent public transport solutions featuring "intelligent roads + intelligent buses + internet controlled platform", further integrating the roads, vehicles and human beings and promoting intelligent public transport network. With the growing integration of the internet and public transport, Zhongtong intelligent public transportation solution effectively addresses the pressing issues faced by bus operators, greatly improving their profitability and overall safety standards.
Editor:Lucy
Related China Bus News