SAIC Maxus V80 Start Operation on Rural Passenger Transportation Routes
2020-12-22 Source:www.chinabuses.org
Summarize:China laid out plans to build a more well-connected public transport network in rural areas Through the joint efforts of both central and provincial government, the target has been achieved in 2020 SAIC Maxus V80, thanks to its high reliability and consistently impressive performance, has made its way in many rural areas across China, providing more convenient transportation services for local people
In 2017, China laid out plans to build a more well-connected public transport network in rural areas. Through the joint efforts of both central and provincial government, the target has been achieved in 2020. SAIC Maxus V80, thanks to its high reliability and consistently impressive performance, has made its way in many rural areas across China, providing more convenient transportation services for local people.
With a compact structure, Maxus V80 is extremely agile and achieves higher safety standards. It is readily adaptable to varied road conditions in rural areas.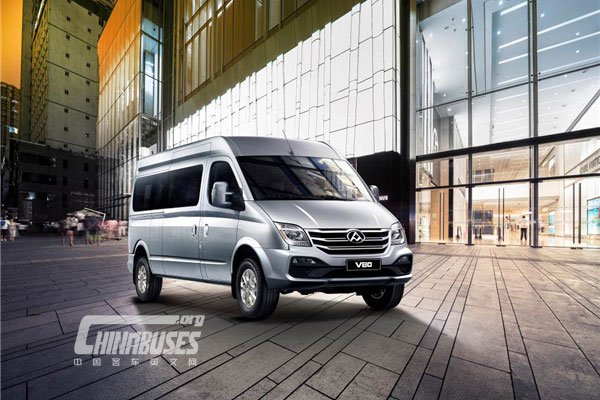 Equipped with 2.5T engine with a maximum power of 100 kW and a maximum torque of 330 N.m, Maxus V80 delivers powerful performances and achieves higher energy efficiency, helping bus operators significantly cut their operation costs.
To ensure the sustainable development of the passenger transportation networks in rural areas, some bus operators have launched "passenger transportation + postal services", which greatly speed up the flow of both people and goods. With an interior space of 6.9-11.4 cubic meters, Maxus V80 adopts a low floor access, which greatly facilitates loading and unloading goods.
By introducing C2B, SAIC Maxus is able to provide more customized features to its customers. So far, it has provided professional transportation solutions to over 210,000 customers across the globe. Its special vehicles, including negative pressure ambulances, nucleic acid testing vehicles, blood transportation vehicles, refrigerating vehicles, postal service vehicles, dining vehicles and passenger transportation vehicles have been gaining a fast growing popularity among customers and meeting their varied needs and requirements.
Editor:Mark
Related China Bus News