Sunwin Buses On Display at 2020 Shanghai International Bus Exhibition
2020-12-10 Source:www.chinabuses.org
Summarize:On December 9, 2020 Shanghai International Bus Exhibition officially kicked off at Shanghai New International Exhibition Center As one of the pioneers in the global green bus industry, Sunwin brought its double energy source trolley bus, intelligent bus and fuel cell bus on display
On December 9, 2020 Shanghai International Bus Exhibition officially kicked off at Shanghai New International Exhibition Center. As one of the pioneers in the global green bus industry, Sunwin brought its double energy source trolley bus, intelligent bus and fuel cell bus on display.
Not long ago, Sunwin double energy source trolly bus successfully passed a series of tests. Equipped with DC/DC, laser radars, cameras, millimeter wave radars, GPS, SLAM, the bus is able to drive on or off the power grid.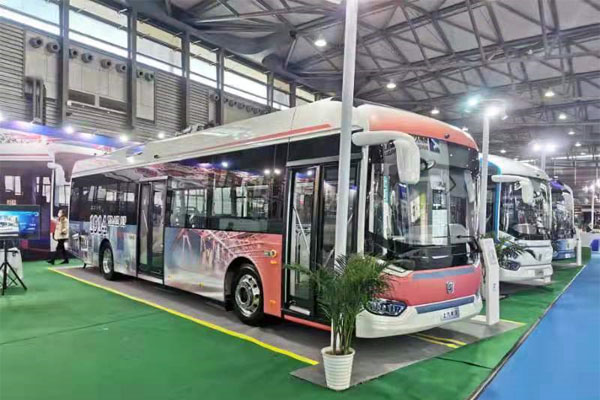 All the three Sunwin buses on display are equipped with panoramic viewing systems, ADAS and low floor access.
On December 29, 2018, six units Sunwin fuel cell buses started operation on bus route No.114 in Jiading. As of November 30 this year, they have accumulated a total mileage of 450,000 km. Recently, Sunwin SWB6109FCEV fuel cell bus made its debut and is equipped with PEMFC and lithium iron phosphate batteries. Achieving higher reliability, higher safety standards, the fuel cell bus has a rated power of 83 KW and has hydrogen storage capacity of 24×6L.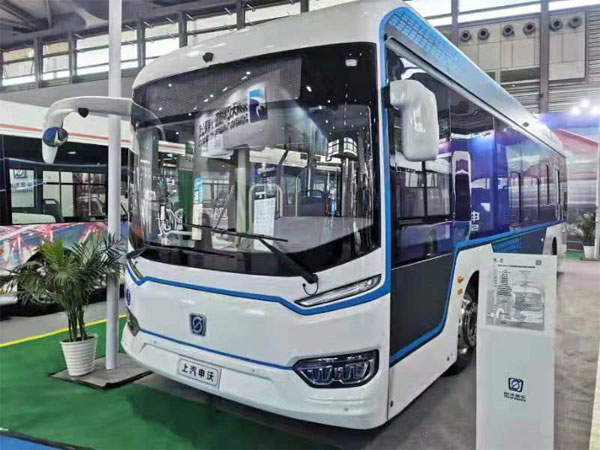 According to sources, Shanghai plans to build 50 hydrogen refilling stations by 2025 and it aims to increase the annual output value of fuel cell vehicles to 300 billion RMB. This year alone, Sunwin delivered over 2,300 units intelligent and internet-connected buses to Shanghai, providing greener and more convenient transportation services to local citizens.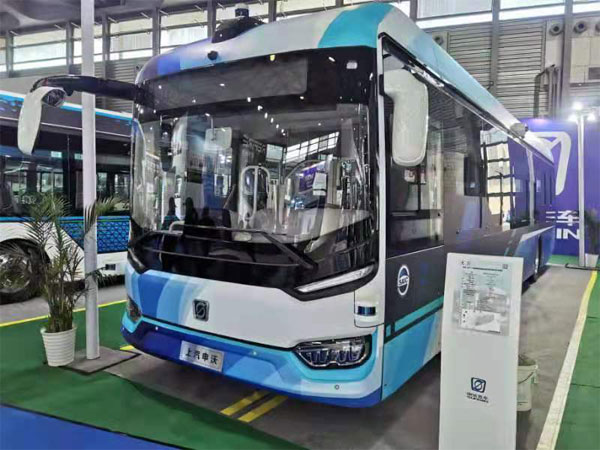 Editor:Lucy
Related China Bus News